Epicor ERP Helps You Achieve Profitability
08/21/18
Achieving profitability is at the forefront of every manufacturing decision-makers' mind. How can it not be? Through Epicor ERP, you can achieve profitability by getting a better handle on your company's everyday functions to keep things running smoothly. The customer relationship management software for Epicor ERP provides the information and control to deliver a world-class customer experience at every touch point. Advanced collaboration capabilities in Epicor ERP connect employees, departments and supply chain partners so your whole company can be more responsive.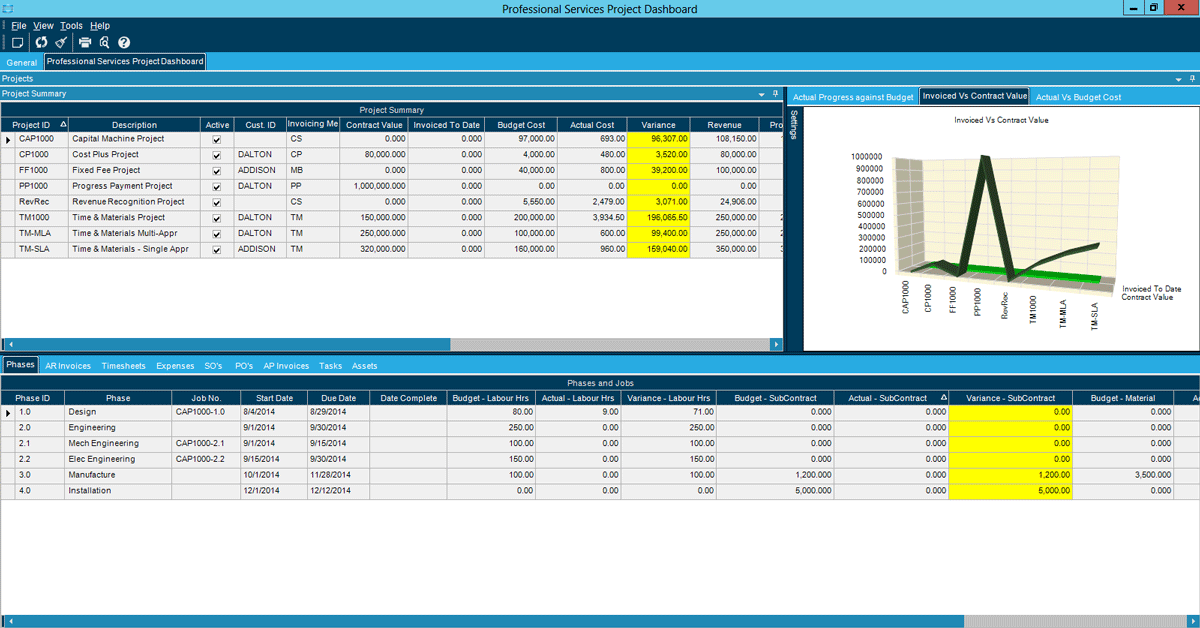 DocStar Enterprise Content Management is another Epicor solution that is a scalable, strategic, cloud-based tool that allows you to manage all of your content securely, from capture to destruction. DocStar ECM enables you to cut costs while improving productivity across your organization, as well as empower and energize interdepartmental collaboration. You can improve content visibility to drive faster, smarter decision-making as well as build better relationships with customers, vendors and employees by providing quick answers to questions. Your organization also can eliminate manual document management processes with Epicor ERP system integration.
Epicor ERP's planning and scheduling software keeps your organization up and running longer and more efficiently. Forecasting and master production scheduling provide day-to-day control as well as long range planning for improved lead times and better decision making. You also can manage supply and demand in real time with material requirements planning software capabilities that sync demand requirements coming from customer orders and forecasts to what's happening on the plant floor, in the warehouse or in the field. This project management tool utilizes detailed estimation, planning, scheduling, costing and supply chain logistics for complete control and analysis (including cross analysis) of any project.
Epicor ERP's business intelligence and analytics capabilities are essential tools to help achieve profitability. The business activity queries built into Epicor ERP drive reports, dashboards and trackers to help you understand what is happening right now across your entire enterprise. And with Epicor Mattec MES production monitoring, you can capture data directly from machines and operators and get real-time production metrics and analytics in an easy-to-digest, visual manner.
Epicor ERP's financial management capabilities keep your expenses and revenues on track. The accounting and finance tools improve insight, automation and compliance everywhere you do business. And you can take the pain out of the budgeting and planning process without making your staff to learn new software.
For your sales team, use Epicor ERP Sales Management software to help manage their opportunities and automate administrative tasks. You can easily generate and track all customer or prospect requests for quotation from the time of receipt until an order is placed. Order Management tracks an order once it is entered through final shipment. Epicor Commerce Connect provides your buyers and sales channels with a simple online shopping experience that encourages repeat purchases, and Epicor Customer Connect helps improve customer loyalty and online commerce. As an Epicor Certified partner, 2W Tech employs the experts that can help you achieve profitability through Epicor ERP. We can also implement your Epicor ERP system if you're not already using one. Contact us today for assistance with your Epicor journey.
Read More:
Disaster Recovery as a Service Protection for Cloud Solutions
Stay Connected with Skype for Business
Choosing the Right ERP Solution to Support a Global Business Whitepaper
Enjoyed reading this article? Click the button below to download this asset.

Choosing the Right ERP Solutions to Support a Global Business Whitepaper
Please complete the form to download the file.