Stay Connected with Skype for Business
08/16/18
Many of us were first introduced to Skype as a way to video chat with friends and relatives via our computers. Skype has come a long way since its launch. Skype for Business is available through Microsoft Office 365. Skype for Business lets you quickly connect with others across your company or around the world. It looks and feels like traditional Skype, but the application has additional productivity features that help run your business efficiently, like seeing when someone is available, in a meeting, or presenting. This provides industrial-strength security for calls, or broadcasting a meeting online to a large audience.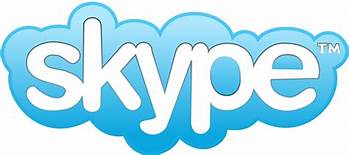 Like previous iterations of the video call app, Skype for Business is just as user friendly. In the main window, find contacts, make voice or video calls, or just hover over the person you want to connect with. Then select IM, call, video chat or schedule a meeting to start a conversation. Once you're in a chat, you can pull in other people and ad audio. You can also share your screen and have others take control to help out.
Skype for Business works with your other Office 365 programs so you can chat, call or join a meeting with a click. Online meetings are created just like regular ones in Outlook. Call-in info and links are added to the invite automatically. When it's time to meet, click on the link in your email. Your contacts can still attend even if they don't have Skype for Business. Once you're in a meeting, you can click More Options to see additional features, including recording in full HD.
Skype for Business helps you and your contacts stay in touch and be productive across the Office 365 apps. 2W Tech is a Gold Level Certified Microsoft Partner and has consultants on staff that specialize in Office 365 solutions, including Skype for Business. If you are interested in learning more about Skype for Business, contact us today.
Read More:
Epicor Commerce Connect Makes Your Vision a Reality