Benefits of Deploying Epicor ERP with the Azure Cloud
01/09/18
Cloud computing solutions are no longer just some figment of the imagination of the future. They are here to stay and your business is in a prime position to benefit from the cloud. One way to do this is by deploying your ERP system through a cloud, and we at 2W Tech know there's no better combination than the Epicor ERP system and Microsoft's Azure cloud.
Epicor's cloud computing solutions offer choice and flexibility in deployment options for our clients. Customers can move mix and match between multi-tenant software as a service (SaaS), single-tenant (hosted) and on-premises virtualized deployments as required based on the same code line. Epicor ERP has been developed as a single code line using a service-oriented architecture to support differing sizes of business and deployment scenarios.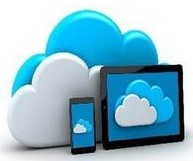 Also, Epicor ICE Business Architecture and Microsoft Azure enables clients to deploy their Epicor application to multiple computing scenarios to align with corporate requirements, governmental regulations, local or subsidiary footprints, and a global presence.
The business case for operating Epicor ERP is nothing someone with common sense couldn't figure out. The supporting infrastructure like hardware, server systems, databases, professional services, administration tools, backup systems, staff, power, cooling, real estate, etc., is enough to scare off the staunchest luddite from the ways of the past.
Considering the benefits of operating an Epicor ERP system include efficiency, consistency, simplicity, availability, security, and agility, there's no reason decision makers shouldn't consider a cloud deployment. Microsoft is making the case that Epicor ERP systems should be paired with its Azure cloud by consistently bolstering its cloud services with strategic acquisitions. Last week, Microsoft announced the acquisition of Avere Systems, a startup company specializing in data storage, giving Azure users the option of using cloud computing while keeping data in their own facilities.
For more information on how to best deploy an Epicor ERP system, contact 2W Tech today. We have Epicor ERP and Microsoft Cloud Specialists on staff that can help guide you to the option that makes the most business sense for you.
Read More:
Using a Third Party to Help With Compliance
Meltdown, Spectre: What You Need to Know
Azure Guide to Cross-Platform and Open Source
Interested in reading this article? Click the button below to download this asset.

Azure Guide to Cross-Platform and Open Source
Please complete the form to download the file.