Using a Third Party to Help With Compliance
01/08/18
Are you being hounded by your customers and/or suppliers to get compliant? 2018 is the year that many of the regulations and compliances that were introduced in 2017, will be audited. Most organizations must abide by and maintain a standard for controls that safeguard the confidentiality and privacy of information stored and processed. Being Cyber Security Compliant is not an easy feat and one that most organizations cannot achieve alone. Are you in compliance?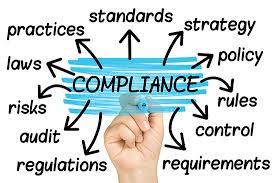 Here are steps an outside Consultant can take to help your organization with your journey towards Cyber Security Compliancy:
Conduct a network audit to inventory and map your hardware and software. Ongoing monthly maintenance can ensure your network remains certifiable.
Analyze your organization's compliance function and the status of your existing business governance programs, operations and internal controls.
Develop and implement compliance programs and policies.
Develop long-term strategy to help your organization increase overall efficiency with on-going compliance practices.
Keep you informed about the constantly shifting mandates and other related compliance trends.
2W Tech's Cyber Security Compliance Program was designed to support businesses with their compliance obligations. We work hand and hand with you to learn more about your required compliances, help obtain proper agreements, and access relevant architecture information. Compliance is an issue that is not going away and one that can hit an uprepared business like a freight train.  GIve us a call today to get started.
Read More:
Meltdown. Spectre: What You Need to Know
What is Microsoft Azure?
Don't Be Extorted eBook
Enjoyed reading this article? Click the button below to download this asset.

Don't Be Extorted: How to Keep Your Company and Personal Data Secure
Please complete the form to download the file.