Meltdown, Spectre: What You Need To Know
01/05/18
A few massive cyber security flaws have been discovered affecting nearly every computer and device, and now has sent developers across major platforms into a tail spin. Researchers from Google and many IT Security firms discovered the two flaws, now known as Meltdown and Spectre and computer chips that are part of nearly all modern computers. There is a lot of talk about exactly how long ago they have been discovered, but up until recent, it has been kept under wraps.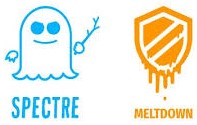 Spectre is a bug affecting chips in smartphones and tablets, as well as computer chips from Intel and Advanced Micro Devices Inc. that allows for hackers to manipulate apps into leaking sensitive information. Spectre is expected to be more difficult to patch and will likely present a bigger problem in the long term, although it will be harder for hackers to take control.
Meltdown is a flaw affecting laptops, desktop computers and internet servers with Intel chips, which allows hackers to steal data, including passwords that have been stored in Web browsers. The flaw lets hackers read the system's memory by circumventing the hardware barrier that exists between applications run by users and the computer's memory. Meltdown is believed to be more dangerous than Spectre, but can be solved with patches.
While the defect is specific to Intel, Intel and ARM have insisted that the bug was not a design flaw, but that users will be required to download a patch and update their operating systems to fix the issue. The three major operating systems, Microsoft, Apple and Linux, are all issuing updates that should serve as a fix for the vulnerability.
What should your business do, if anything? You need to ensure that your hardware is patched. Please make sure you check with your IT Department or IT Consultant asap to make sure there is a plan in place to patch your system. 2W Tech has IT Consultants on staff that specialize in security solutions and can help your organization ensure you are protected from Meltdown and Spectre.
Read More:
What is Microsoft Azure?
Digital Transformation in The Manufacturing Industry
Don't Be Extorted eBook
Enjoyed reading this article? Click the button below to download this asset.

Don't Be Extorted: How to Keep Your Company and Personal Data Secure
Please complete the form to download the file.