Digital Transformation In The Manufacturing Industry
01/03/18
The manufacturing industry is one which moves rather slow from an enterprise and ecosystem digital transformation perspective. The complexity and pace of customer demands have changed, which means organizations need to evaluate their business processes to ensure they can keep up. Manual processes and data entry are no longer sustainable if you want to compete. There are more and more companies willing to step in and take your market share that are prepared to make the necessary changes. Manufacturers capitalizing on digital transformation are going to grow their business efficiency ten fold what their competition will.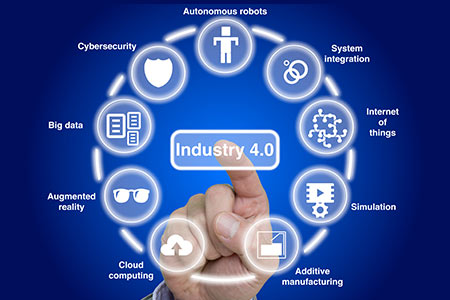 Many manufacturers are being faced with the limitations of traditional, on-premise business and operational systems. There are significant hurdles you must overcome to get real-time data to make real-time business decisions. This can't happen if you don't integrate your systems together, which is costly and usually a very lengthy process, if it can even be done at all. Taking an incremental approach is a smart way to tackle these challenges, and the cloud is where to begin. The cloud advances digital transformation by prompting the digitization of everything in your business, so that all the information is accessible anytime, from anywhere.
Some of the areas where change is happening is with the key role of IoT in the manufacturing industry, advanced data analytics, Industrial Internet/Industry 4.0, industrial robots and collaborative robots. Manufacturers are starting to go down the path of integrating IT and OT (operational technology) and the other technological and customer/service/innovation evolutions that are happening. The organizations that continue to use technological advancements to move their business forward are the ones that will thrive and remain competitive. Give 2W Tech a call today and let us help ensure your technology will continue to allow your business to remain competitive in today's ever changing technological world.
Read More:
Ready For ERP Deployment, But What Now?
Importance of Compliance in Business
Profitable Growth in Manufacturing
Enjoyed reading this article? Click the button below to download this asset.

Profitable Growth in Manufacturing Whitepaper
Please complete the form to download the file.