Manage Your Human Capital with Epicor
07/10/18
Epicor Human Capital Management offers a human resource management solution you can deploy in the cloud or on premises to comprehensively manage your global workforce from recruitment to retirement, so you can focus on cultivating a culture of growth. Epicor HCM takes inspiration from consumer software to enable a pleasant user experience that increases productivity and performance. With this software, you can reach employees anywhere at anytime with modern tools that simplify and automate self-service HR processes so staff can complete tasks quickly at a lower cost. You can encourage employees to take ownership of their careers by self-managing goals and measuring achievements to improve satisfaction and retention. Also, you can excite employees to excel with the insight to identify and reward high performers.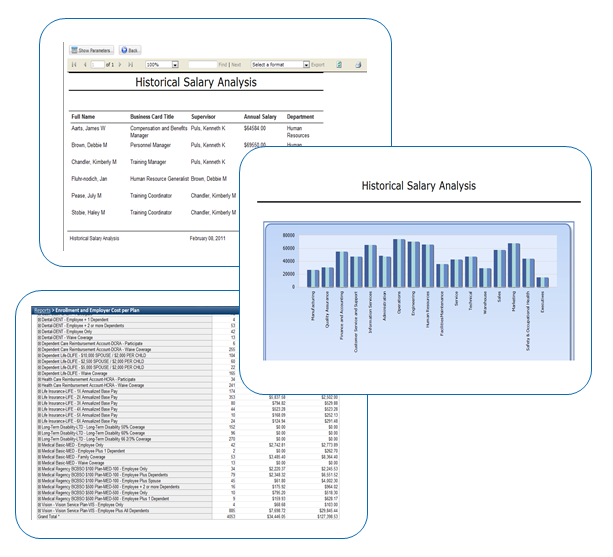 Through Epicor Human Capital Management, you can help your business execute its growth strategy faster by leveraging best-practice tools that proactively match qualified talent with corporate objectives. This helps increase ROI of HR with actionable visibility into the skills your organization needs, current talent, and gaps that must be filled. You also can drive out costs by digitizing processes to align, recruit, onboard, train, plan, set goals, and measure performance. This solution lets you leverage powerful analytics to quickly make informed decisions based on accurate workforce insights.
Epicor HCM also allows organizations to configure their own HR programs, tools and processes that unleash the ingenuity of their people. You can choose to deploy Epicor HCM however it best fits your organization, cloud or on-premises. You can also integrate the solution with the payroll and benefit vendors of your choice. You can gain insights to increase employee satisfaction without drastically increasing the cost to your organization through the Total Compensation Management capability. You can also control the impact and cost of employee absences with automated time-off processes, and better manage employee work hours and time off with timesheets to maximize cost savings.
Epicor Human Capital Management is integrated with Epicor ERP, which helps you deploy HCM in the cloud or on premises, with the option to change you deployment model as your business grows. You also can run Epicor HCM on any browser, any device or anywhere in the world, no terminal service licenses required.  As an Epicor Certified partner, 2W Tech employs the experts you need implement Epicor's HCM relationship management software so you can boost the ROI on your HR asap. We also can implement your Epicor ERP system if you're not already set up with one. Contact us today for assistance with your Epicor journey.
Read More:
Importance of IT Disaster Recovery Planning
Stay Connected to the Cloud with Azure Stack
Finding Success in the Cloud
Enjoyed reading this article? Click the button below to download this asset.

Finding Success in the Cloud
Please complete the form to download the file.