Stay Connected to the Cloud with Azure Stack
07/05/18
Are you concerned cloud computing may not keep your operations connected at all times? Does this keep your organization from taking the plunge into the cloud? Fear no more. Microsoft Azure cloud solution keeps you connected through its Stack solution. Azure Stack serves as an extension of Azure to consistently run hybrid applications on premises. The Stack addresses latency and connectivity requirements for edge and disconnected solutions. It also allows you to develop applications once and deploy in Azure or on premises to meet regulatory and policy requirements. Azure stack can update and extend legacy applications with modern Azure services on premises, as well.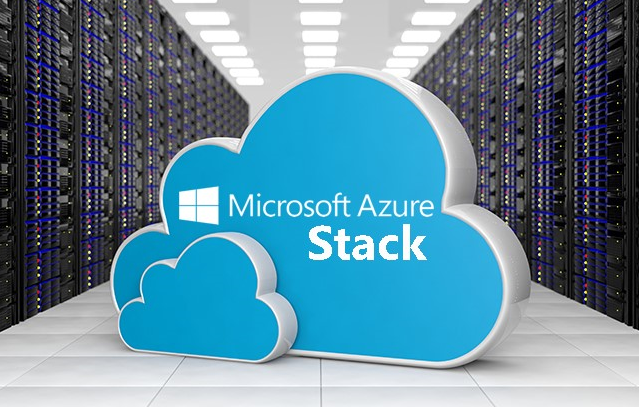 Azure Stack lets you build, deploy and operate hybrid cloud applications consistently. It's sold as an integrated system of software and validated hardware, a true hybrid solution. Address latency and connectivity requirements by processing data locally in Azure Stack, and then aggregating in Azure for further analytics, sharing common application logic across both. This scenario brings together the best of edge computing and cloud computing to unlock never-before-possible business value. Azure Stack customers are harnessing the power of truly consistent hybrid cloud technology to enable aggregated analytics and decision making.
In global deployment contexts, sometime you need to host different instances of the same application to Azure or Microsoft Azure Stack, depending on your business and technical needs. Develop and deploy applications in Azure with full flexibility to deploy on-premises using Azure Stack to meet your specific regulatory or policy requirements–without changing any code. Apply Azure web services, containers, serverless computing and microservices architectures to update and extend your legacy applications with Azure Stack while using a consistent DevOps process in both cloud and on-premises deployments. Acros mainframe and core business process applications, use Azure and Azure Stack for a hybrid cloud environment that meets your changing needs.
Developers and IT pros have an experience with Azure Stack that is consistent to that which they experience in Azure. This is fundamentally made possible because the Azure Stack portal environment is the same code as Azure. However, the real innovation of Azure Stack is the implementation of a consistent cloud API as Azure , so there is a consistent experience across clouds. Simply connecting to a portal to choose from preconfigured patterns is not enough, the definition of self-service has evolved to include programmatic access to the cloud API for the creation deployment and operations of workloads in a cloud. You can rely on Azure Stack to keep your operations connected to the cloud, no matter the situation. Make sure you're set up properly by partnering with a Microsoft-certified partner like 2W Tech to help with your Azure journey. Contact us today.
Read More: 
Manage Your Customer Relationships with Epicor CRM
Office 365 Exchange Server Provides Business-Class Email Solution
Azure Guide to Cross-Platform and Open Source
Interested in reading this article? Click the button below to download this asset.

Azure Guide to Cross-Platform and Open Source
Please complete the form to download the file.