Lack Of Data Integrity With Local Backup
06/11/18
Is it worthwhile to use online backup when there are plenty of other, more traditional ways to backup data on a computer? Yes, I think so and most others in the technology industry would probably agree. One clear advantage that online backup has over local backup is that your data is stored away from home or office. Your important data is free from local disasters like fires and floods and power outages that could impact your business and your ability to reach your data. Data integrity is the accuracy and validity of data over its life-cycle. Compromised data is of little use to your business and it can also be harmful. There are many compromises that can impact your data integrity and only some can be adequately prevented through data security. This means that data backup and duplication becomes critical for ensuring data integrity.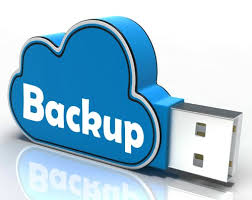 Local backup is the better option for businesses that have a slow or metered internet connection since online backup requires a high Internet usage, these two situations make it difficult to backup successfully. If your business does not fall into that category, online backup is the better choice. Online backup encrypts your data, both during the transfer from your computer/device to the online backup provider's server and keeps it completely private at all times. Backing up your data online also protects from malware affecting your backup. If you backup your data locally and are hit with a Trojan or some form of malware, that can spread to your attached backup as well, corrupting both and ensuring you will completely lose your data.
The most effective way to safeguard your backup is maintain more than one copy of your data. This becomes time consuming when backing up locally. Most online and cloud solutions allow copies of your backup to be sent to multiple locations without adding any additional steps or work for you. Another advantage to most online and cloud backup solutions is the ability to detect if a data integrity issue has occurred, protecting against data corruption that can occur in the backup process itself. This is something that most local backup solutions can not do.
With all the new regulations facing businesses today, data integrity is crucial to maintain. Most businesses are required to prove that they are IT Compliant,  there is no way around it. Choosing the right solutions for your business plays a key role in data integrity. Call 2W Tech today to learn more about our security solutions and IT Compliance strategies that can help set your business up for future success.
Read More:
Azure IoT Brings the Power of Connected Intelligent Devices
Next Generation Security is Changing
7 Steps to a Holistic Security Strategy
Interested in reading this article? Click the button below to download this asset.

7 Steps to a Holistic Security Strategy
Please complete the form to download the file.