Azure IoT Brings The Power of Connected Intelligent Devices
06/07/18
Still think the Internet of Things is a passing fad within the IT industry? Microsoft can give you 5 billion reasons why that is a mistake. In April, Microsoft announced it was investing $5 billion in IoT over the next four years, with part of that investment dedicated to dramatically improving IoT security. Azure IoT simplifies and helps you get started quickly and easily. With the most comprehensive IoT portfolio, spanning solutions, platform services and industry-leading edge technologies, you can create operational efficiencies, new revenue streams and better customer experiences.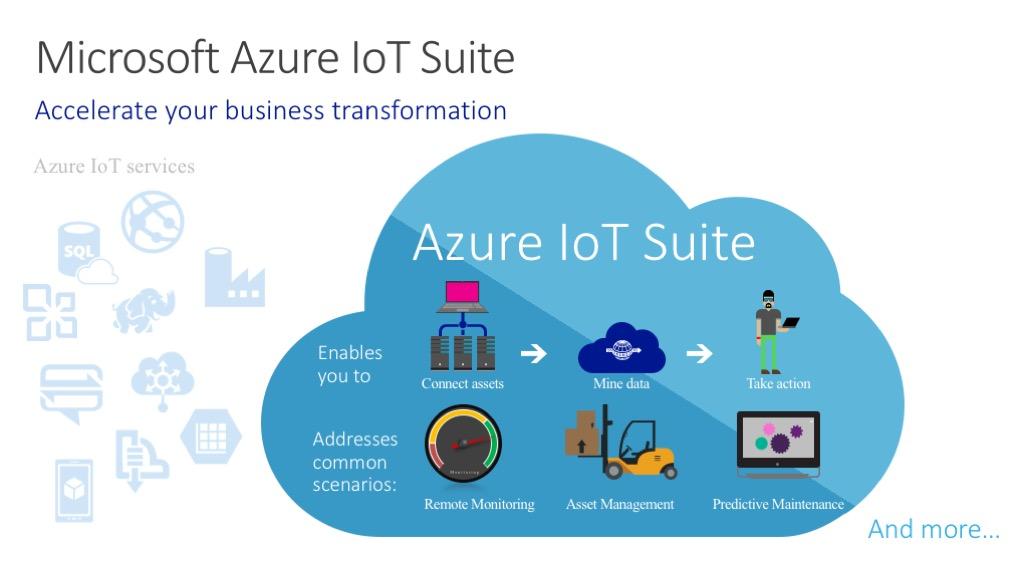 Users can accelerate your IoT journey with fully managed and industry-specific solutions or build a customized IoT application that enables fine-grain control. Either way, Azure IoT offers powerful and secure IoT solutions that will meet every company's needs today and in the future. IoT is transforming one industry after another, driving massive growth in the adoption of connected and intelligent devices over the next 10 years. Microsoft's goal is to simplify the journey in IoT through Azure so any customer, so matter where they are starting, can create trusted connected.
Microsoft encourages users to connect and start using Azure IoT solutions quickly and easily. Streamline connecting of your products, assets and operations so your organization can benefit from IoT. For example, the IoT poses unique security, privacy and compliance challenges to businesses worldwide. Unlike traditional cyber technology where these issues revolve around software and how it is implement, IoT concerns what happens when the cyber and physical worlds converge.
The Azure IoT Hub within the IoT solution accelerators offers a fully managed service that enables reliable and secure bidirectional communication between IoT devices and Azure services such as Azure Machine Learning and Azure Stream Analytics by using per-device security credentials and access control. Azure also helps you use the simplicity of SaaS for IoT with no cloud experience required. Azure IoT Central is a fully managed global IoT SaaS solution that makes it easy to connect, monitor and manage your IoT assets at scale. This helps bring your connected products to market faster while staying focused on your customers.
With Azure IoT solution accelerators, you can use templates to create fully customized solutions for common IoT scenarios. This allows you to bring your business together in insightful new ways, from increasing process efficiencies to delivering better customer experiences and generating new revenue streams. Also, Azure IoT Edge extends cloud intelligence and analytics to edge devices. Edge is a fully managed service that delivers cloud intelligence locally by deploying and running artificial intelligence, Azure services and custom logic directly on cross-platform IoT devices.
As you can see, starting your IoT journey comes with a variety of variables that you must choose from to determine what will work best for your organization. Contact 2W Tech today for guidance with this journey. We have IT consultants on staff who are Microsoft-certified experts, and they can guide you through your use of the IoT within Azure.
Read More:
Next Generation Security is Changing
Master Your Production Management With Epicor
Azure Guide to Cross-Platform and Open Source
Interested in reading this article? Click the button below to download this asset.

Azure Guide to Cross-Platform and Open Source
Please complete the form to download the file.