Key Trends of Big Data in Manufacturing
04/11/18
The persistent growth in Manufacturing is the driving factor behind the digital transformation that is occurring in that industry. Cloud has really changed how the Manufacturing industry can now strive to achieve improved efficiency, better performance, and sustainability. Big data is possible because of Cloud. Cloud and SaaS solutions are making big data management and analysis easier and more accessible for end users across the manufacturing sector.  Cloud allows organizations to access their data anytime, from anywhere.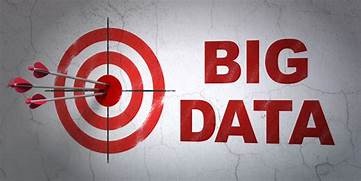 SaaS-based solutions are similar to Cloud solutions, but with a few differences. Strict budget constraints for IT, cost advantages for on-demand software subscriptions, and insufficient time for building customized software solutions are the primary factors responsible for the increased adoption of SaaS solutions in Manufacturing. Software as a Service is a software licensing and delivery model in which software is licensed on a subscription basis and is centrally hosted. SaaS is influencing big data for the same reason as Cloud, providing large amounts of data that can be analyzed. Analytical solutions are being integrated with big data solutions to analyze data effectively, which helps in real-time decision-making.
Cloud and SaaS solutions are making it so any size business can take advantage of the big data trend. If you are a Manufacturing and need an IT Partner to help guide you through this digital transformation, give 2W Tech a call. We are a Tier I Microsoft Cloud Partner and would be happy to discuss the best way for your organization to take advantage of what big data can offer.
Read More:
Epicor Product Data Management Tool
Combating Cyberattacks with Disaster Recovery
Economics of Serverless Cloud Computing
Interested in reading this article? Click the button below to download this asset.

Economics of Serverless Cloud Computing
Please complete the form to download the file.