Integrating Data Into Your Workflows
08/22/18
Most organizations don't have an issue accumulating data, the trouble usually occurs when trying to use all the available data. Integrating a data strategy into a development workflow is key to making sure data and insights are actionable where and when they are needed the most. Integrating data into your workflows ensure your business is using the most up-to-date information when making crucial business decisions. This reason alone proves that the most important part of your data strategy needs to be making sure the data is available when and where it's needed.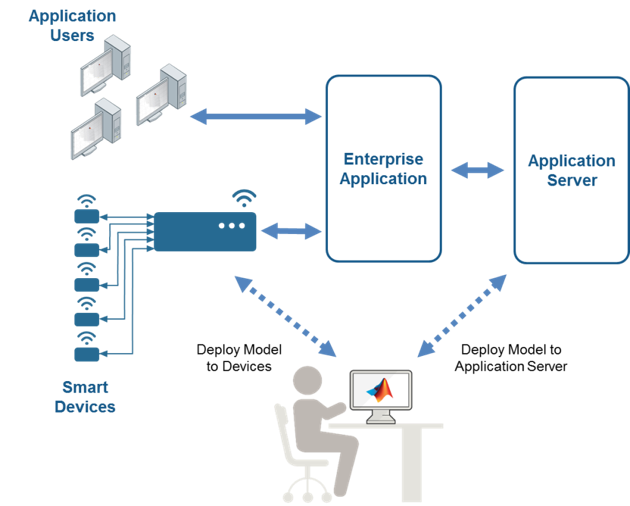 Many organizations don't understand all the different ways data can talk. Instead of your product team using behavior analysis alone to make decisions, they can use data from issue tracking tools to provide valuable insight into historical development performance and can help you plan for future development cycles. You could also use data from sources such as sales, marketing, and finance in combination with existing product data to get a fuller picture of how the product is received, purchased, and used. Keep your product team focused on product development by defining clear, team-wide definitions of key performance indicators you can all agree upon. Make sure you include product performance, customer engagement information, as well as operational use cases as well.
Your team likely uses a wide range of tools in your daily workflows. Email, chat, product management software all play a role in how we coordinate, track, and communicate every day. Products such as Microsoft Office 365 for business allows collaboration between co-workers and departments easier than every before. Inserting and accessing data from within the workflow becomes easy when it's already there. Gone are the days of having to manually enter data into the workflows. Not only is the manual labor eliminated, but it makes your users job easier in another way as well. Since they can't be in the data all day, when a critical change happens, your team gets alerted right away.  Alerts can be set for a variety of different reasons such as: thresholds being met or unexpected events occur.
Your data and metrics are only valuable when they become relevant to the business and consistently benefit every department. Big data continues to evolve the way Manufacturers are doing business. Integrated workflows is just another way that the digital transformation is changing the way organizations should handle their data. If your organization has not yet started the journey towards Big Data, IoT, and other digital transformation trends, let 2W Tech help get you up-to-speed. Without taking the first couple steps, your organization is missing out on benefits that integrating workflows for example can offer.
Read More:
Epicor ERP Helps You Achieve Profitability
Disaster Recovery as a Service Protection for Cloud Solutions
Choosing the Right ERP Solution to Support a Global Business Whitepaper
Enjoyed reading this article? Click the button below to download this asset.

Choosing the Right ERP Solutions to Support a Global Business Whitepaper
Please complete the form to download the file.