Azure Resources Provide Safety For Cloud Computing
06/21/18
One reason organizations hesitate to jump into cloud computing is the concern over security. However, Microsoft's Azure hybrid cloud solution has many resources to help businesses maintain security compliance and protect their data and operations from every threat imaginable. Through the Azure Security Center, you can use unified security management and advanced threat protection across hybrid cloud workloads. The center allows users to:
Monitor security across on-premises and cloud workloads;
Apply policy to ensure compliance with security standards;
Find and fix vulnerabilities before they can be exploited;
Use access and application controls to block malicious activity;
Leverage advanced analytics and threat intelligence to detect attacks; and
Simplify investigation for rapid threat response.
The Security Center gives you an understanding of the security state across on-premises and cloud workloads. The center automatically discovers and on-boards new Azure resources and applies security policies across your hybrid cloud workloads to ensure compliance with security standards.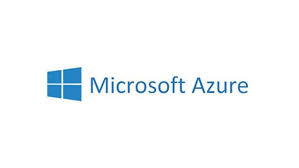 You can find vulnerabilities and re-mediate quickly by continuously monitoring the security of your machines, networks and Azure services using hundreds of built-in security assessments or create your own. Limit your exposure to threats by enabling adaptive threat protections to reduce exposure to attacks. Block malware and other unwanted code by applying application controls adapted to your specific workloads and powered by machine learning. Also, you can detect and respond swiftly to attacks by using advanced analytics and the Microsoft Intelligent Security Graph to get an edge over evolving cyberattacks.
Azure Application Gateway provides a web application firewall that protects your application from common web vulnerabilities and exploits like SQL Injection or Cross site scripting. SSL offload lets you build a secure web front end with efficient back-end servers and also streamline your certificate management. Azure VPN Gateway connects your on-premises networks to Azure through Site-to-Site VPNs in a similar way that you set up and connect to a remote branch office. The connectivity is secure and uses the industry-standard protocols Internet Protocol Security and Internet Key Exchange.
Through Azure DDoS, you are Azure resources are protected from denial-of-service threats. DDoS Protection leverages the scale and elasticity of Microsoft's global network to bring massive DDoS mitigation capacity in every Azure region. Simplified configuration immediately protects all resources on virtual network as soon as Azure DDoS Protection is enabled. Azure Key Vault gives users secure key management, which is essential to protect data in the cloud Use Azure Key Vault to encrypt keys and small secrets like passwords that use keys stored in the hardware security modules.
Azure Information Protection controls and helps secure email, documents and sensitive data that you share outside your company, from easy classification to embedded labels and permissions, enhance data protection at all times. As an integral component of Office 365, Azure and Enterprise Mobility + Security, Azure Active Directory centralizes identity and access management to enable deep security, productivity, and management across devices, data, apps, and infrastructure.
With Azure Advanced Threat Protection, the power and scale of the cloud help you safeguard against threats that are increasing in frequency, severity, and sophistication. Detect and investigate security incidents across your enterprise with a cloud-based security solution that supports the most demanding security analytics workloads. Microsoft Azure has plenty of resources to protect your organization's data and operations with security and identity applications. With Microsoft-certified IT Consultants on staff, 2W can guide your journey into Azure cloud computing safely and efficiently. Contact us today.
Read More:
Smart Manufacturing is The Future
Project Management Has Never Been Easier Than With Epicor ERP
The Right Secure Hardware for your IoT Deployment
Enjoyed reading this article? Click the button below to download this asset.

The Right Secure Hardware for your IoT Deployment
Please complete the form to download the file.