Smart Manufacturing is the Future
06/20/18
Smart manufacturing paves the way for access to intelligent tools and solutions designed to increase productivity, efficiency, and inter-operability. Manufacturing technologies are being aided by advances in machine learning, artificial intelligence (AI), digitization, and more. Their full impact will only be felt by manufacturers that are also taking advantage of IoT and Industry 4.0. investments in IoT infrastructures extend the visibility of manufactured products beyond the connected factory. These different kinds of connectivity result in increased collaboration and efficiency across the entire supply chain.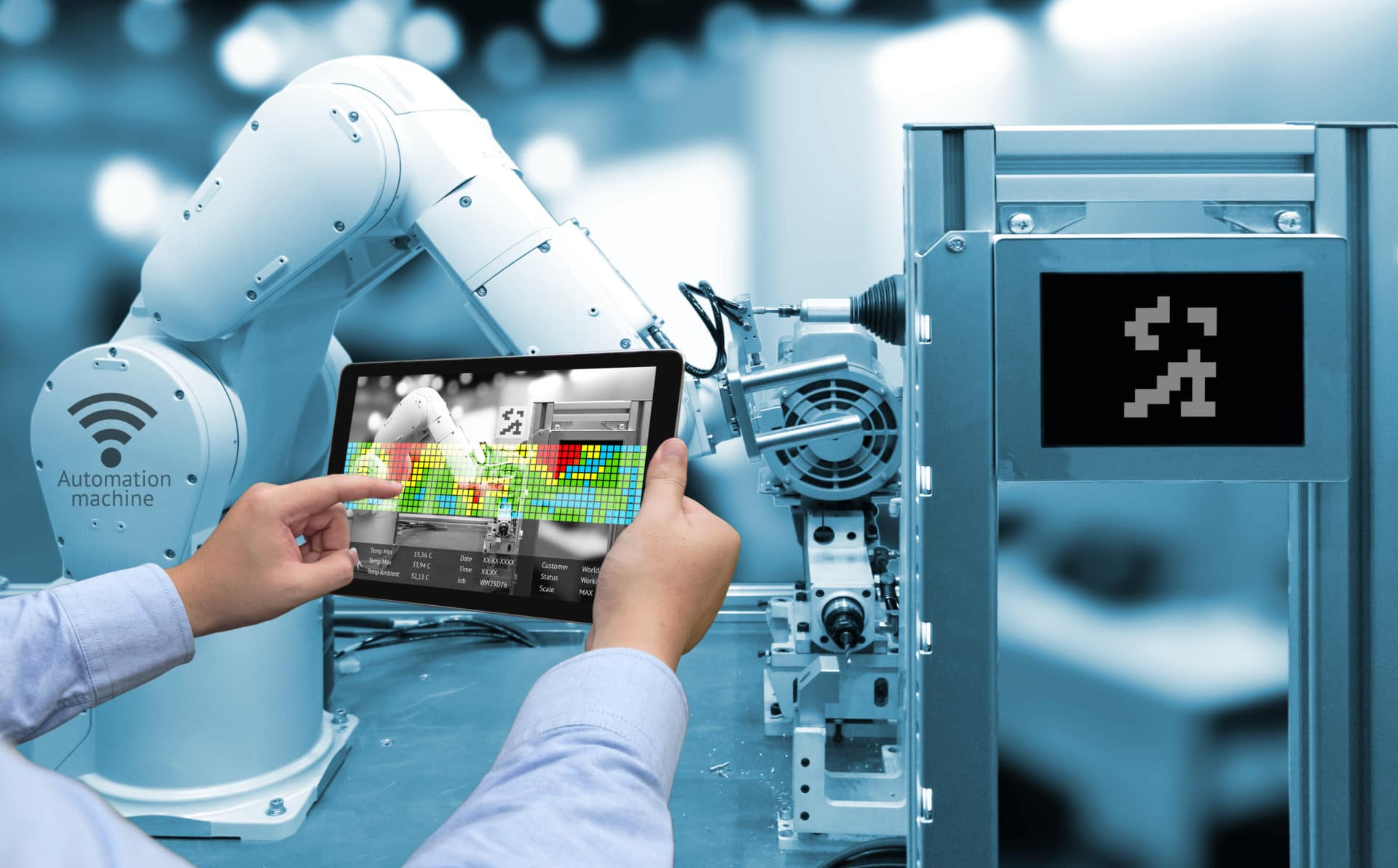 Before the digital transformation started impacting the manufacturing industry, manufacturers had to keep track of multiple variables during the production process to optimize operations and ensure everything was running on schedule. Today, the integration of AI and IoT technology into the manufacturing process makes it possible to gain insight into what is happening on the factory floor. Taking is a step further, data related to real-time manufacturing processes can now be streamed directly to the cloud, giving customers updates on everything from accurate inventory counts, to the status of specific products or parts.
Digitalization refers to "the use of digital technologies to change a business model and provide new revenue and value-producing opportunities." Pairing new advanced technology with intelligent business apps and using IoT infrastructures to do so, creates a digital thread across the supply chain. AI, machine learning, predictive maintenance, mixed reality, and other intelligent technologies have many benefits for manufacturers, many businesses have not yet implemented them due to either the cost or the realization their infrastructure as is can't handle them. As more and more manufacturers create their own digital platforms to support their network of IoT devices, they are realizing they can further monetize these investments to enter new markets and deliver new products and services to other industries.
Smart manufacturing is essentially turning every business into a software business. IoT enabled companies are now building applications, using advanced analytics, and providing SaaS services. The digital transformation is redefining manufacturing. Ensure your business keeps up with the trends in smart manufacturing and the digital transformation by giving 2W Tech a call today. We can work with your business to ensure your infrastructure is in place and that your business chooses the best technologies to move your business into the future.
Read More:
Project Management Has Never Been Easier Than With Epicor ERP
Fundamentals of Network Security
Security Management in Microsoft Azure
Interested in reading this article? Click the button below to download this asset.

Security Management in Microsoft Azure
Please complete the form to download the file.