Asset and Service Management With Epicor Solutions
07/24/18
Whether you do field service or run an in-house service center, improved field service management software will help you control your contractual obligations, service level agreements and outstanding warranties and benefit your organization in many ways. Epicor's service management software supports lean service organization requirements with comprehensible escalation management that enables you to manage customer service level agreements with full visibility of risks and potential compliance problems. This software offers preventive maintenance scheduling coupled with serial number and contract management, which enables efficient planning of visits and resources leading to increase customer satisfaction and reduced costs.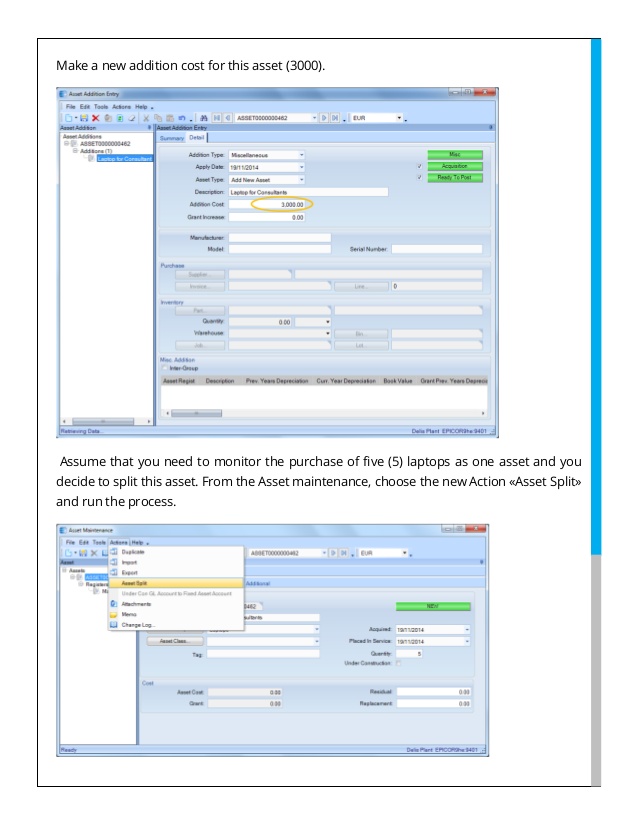 As part of this software, Epicor Case Management is fully integrated with field service for easy access to dispatching field activities and providing field service representatives access to online knowledge bases, existing customer field service calls, warranty information and service contracts. Epicor Social Enterprise brings together contributions from across the organization and the value chain and supports a collaborative environment for customer service. Issue resolution or Frequently Asked Questions (FAQs) can be linked to a specific service job, or asset or serial number for the life of the object.
Comprehensive mobility options enable engineers on the road to maintain contact with the service center for efficient allocation of work, immediate update of completed work, and fast invoice turnaround. Used in conjunction with the integrated supply chain management software solution and comprehensive warehouse management system, users get unparalleled visibility into every facet of their operations and supply chain. For your assets, Epicor Asset Management helps you record, track and depreciate your fixed assets for optimal utilization. Asset Management also automates the tracking and management of the asset throughout its useful life — from acquisition to additions, maintenance and disposition.
Using a unified source of asset data, Asset Management gives you visibility into your assets worldwide. Standard asset management tasks such as asset transfers, disposals, re-classifications and adjustments can be streamlined and managed centrally. Asset Maintenance also works with Epicor Maintenance Management to schedule, control and track planned and unplanned Maintenance Activities against Fixed Assets and to capture the resulting costs as required. Asset Management allows for the updating of asset attributes for a group of assets based on a set of asset parameters or attributes that can be shared across several assets making updating of assets due to statutory changes or internal policy changes easy and manageable.
Asset registers provide the ability to assign different attributes to an asset such as depreciation methods, service dates, estimated life and residual values that can be used for analysis and reporting. Asset valuations and depreciation methods are generally subject to different rules for tax and accounting purposes, and Asset management provides the ability to apply different rules in parallel in order to determine different views of the assets. Whether you're looking for ways to better manage your services or your assets, Epicor ERP software has you covered. Since Epicor's service and asset management solutions are fully integrated with Epicor ERP, you can run this software on any browser, any device anywhere in the world.
As an Epicor Certified partner, 2W Tech can help you implement Epicor's service and asset management solutions to help your organization thrive. We also can implement your Epicor ERP system if you're not already set up with one. Contact us today for assistance with your Epicor journey.
Read More:
Disaster Recovery Trends
Microsoft OneDrive Gives Organizations One Source for Collaboration
Economics of Serverless Cloud Computing
Interested in reading this article? Click the button below to download this asset.

Economics of Serverless Cloud Computing
Please complete the form to download the file.