Microsoft OneDrive Gives Organizations One Source for Collaboration
07/19/18
In today's business climate, the sitting in one place and working the day away is far from the norm. You and your employees travel for business, work from home or move from the cubicle to the shop floor whenever necessary. And you need access to your files where you wind up. Through Microsoft Office 365's OneDrive solution, you can securely store and share files from anywhere. Microsoft OneDrive offers native desktop, browser and mobile experiences on your devices. Access and make changes that sync automatically in the cloud or sync local copies of files for offline viewing and editing on your PC or Mac. You can confidently share files so other people can accesses them seamlessly and securely.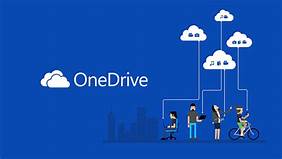 OneDrive enables real-time co-authoring in familiar desktop apps like Microsoft Word and PowerPoint, and saves you time with a single click to attach files to emails in Outlook. Use built-in search and discover tools to find the most relevant files and let others find your work. Microsoft OneDrive also is the simplest way to share and collaborate on files inside and outside your organization. Track the history of all activity on files to keep everyone on the same page. Confidently share your files so other people can access them seamlessly and securely. And use SharePoint for more advanced collaboration with your teams, including managing and sharing files or folders within team sites or intranet sites, as well as across your organization.
You can stay connected with your files and folder from anywhere through Microsoft OneDrive. Its mobile apps for Android, iOS and Windows present the best Office experience, beautifully rendered on your favorite devices. Access files and folders in OneDrive or in SharePoint team sites when you're on the go. Deep integration with Office lets you start co-authoring a document on one device and finish co-authoring it on another, and you can select from a variety of tools to annotate, highlight and comment on it. Find any file you're looking for quickly with powerful search and discovery tools, and then get intelligent insights about it, such as how many people viewed or shared it.
Set device access rules, view device reports and remotely wipe devices that are lost or stolen from the admin center. You can see which files are being shared and with whom. In-app sharing enables each employee to seamlessly share and set specific access permissions for their files based on the organization's settings. Make sure you and your employees are on the same page – literally – at every opportunity by operating with Office 365's OneDrive. 2W Tech is a Microsoft Gold Partner and has IT consultants on staff that specialize in Office 365 solutions, including OneDrive. If you are interested in learning more about OneDrive, contact us today.
Read More:
The Future of Digital Manufacturing
Control Your Finances Through Epicor Financial Management Software
Total Economic Impact of Microsoft Azure IaaS
Interested in reading this article? Click the button below to download this asset.

Total Economic Impact of Microsoft Azure IaaS
Please complete the form to download the file.