Why You Need A Strategic IT Roadmap
03/21/18
In most organizations, technology is the key to a successful business. You wouldn't run your business without a business plan, so why are you running your technology without a technology plan? If you ask your lead IT person, they most likely will tell you they want to be more strategic. They may be able to describe for you what they imagine the future will bring for the business in regards to new technology.  Unfortunately, in many of these cases, a business can't ever get to that next step for their business. Main reason, they don't have a written strategic IT roadmap.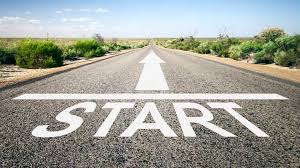 Too many times, IT Managers work in a cycle of reaction that manages to short-term needs rather than strategic priorities and many cannot find a way out. It is a vicious cycle that is very difficult to break.  This makes it difficult to adopt the newest, most exciting technologies available because the immediate priorities are always fixing what exists. There is a tool that can help organizations break out of this cycle and instead focus on present and future. A strategic IT roadmap is a governing document that dictates specifically how technology will support the business strategy and help drive businesses priorities over the next 3-5 years.
Your strategic IT roadmap should include:
Overall goal and list of strategic priorities for the business
Timeline for each initiative and project outlined in the plan
List of improvement opportunities
Justification for each project
Cost and duration for each project
Owner of each project
This roadmap will help an organization understand how to prioritize investments and new projects. Your IT department will use it for improved planning for projects and resources. Most important, it let's leadership and your IT department get on the same page for what resources are needed for the business. By utilizing an IT roadmap, you not only improve communication within your organization, but you now are able to work with a purpose. 2W Tech has IT Consultants on staff that specialize in project planning and strategic IT roadmap development. Give us a call today and lets start getting your IT planned!
Read More:
Highlight of 2W Tech's Support Agreements
Security of Cloud Solutions
Building a Business Case for Business Continuity Whitepaper
Enjoyed reading this article? Click the button below to download this asset.

Building a Business Case for Business Continuity
Please complete the form to download the file.