Security of Cloud Solutions
03/15/18
At 2W Tech, we understand the total value Microsoft's Azure hybrid cloud solution offers our clients. One of the most important features Azure brings to its customers is its exhaustive security features that work to keep your data safe 24/7. Secure cloud solutions are the result of comprehensive planning, innovative design and efficient operations. Microsoft makes security a priority at every step, from code development to incident response.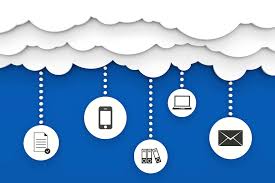 Azure code development adheres to Microsoft's Security Development Lifecycle (SDL). This embeds security requirements into systems and software through the planning, design, development and deployment phases. Microsoft also deploys combinations of preventive, defensive and reactive controls to help protect against unauthorized developer and/or administrative activity. This is an element you should look for in all cloud solutions.
As part of its "assume breach" strategy, Microsoft dedicates a "red team" of software security experts that simulates real-world attacks at the network, platform and application layers. This strategy tests Azure's ability to detect, protect against and recover from breaches. Microsoft also has a global, 24/7 incident response service that works to mitigate the effects of attacks and malicious activity.
Azure infrastructure includes hardware, software, networks, administrative and operations staff, and the physical data centers that house it all. Each data center is designed to run 24/7/365 and employs various measures to help protect operations from power failure, physical intrusion and network outages. Centralized monitoring, correlation and analysis streams manage the large amount of information generated by devices within the Azure environment, providing continuous visibility and timely alerts to the teams that manage the service. Also, Azure software components must go through a virus scan prior to deployment, and Microsoft provides native antimalware on all Azure virtual machines.
Azure networking provides the infrastructure necessary to securely connect VMs to one another and to connect on-premises data centers with Azure VMs. Azure also allows customers to encrypt data and manage keys, and safeguards customer data for applications, platform, system and storage using encryption, segregation and destruction. For identity and access, Microsoft has strict controls that restrict access to Azure by Microsoft employees, and Azure enables customers to control access to their environments, data and applications.
Keeping your organization secure on the cloud may seem like a daunting task, but it isn't an insurmountable one. 2W Tech has IT Consultants on staff that are Microsoft Certified experts who can guide you through your Azure cloud deployment and ensure the checks and balances that keep your organization secure are in working order. Contact us today to learn more about cloud solutions.
Read More:
Everything Beings With a Network Audit
How Much Customization of Epicor ERP is Too Much?
Azure Guide to Cross-Platform and Open Source
Interested in reading this article? Click the button below to download this asset.

Azure Guide to Cross-Platform and Open Source
Please complete the form to download the file.