TCO of Disaster Recovery Solutions
04/02/18
Anytime your business considers new technology solutions, you need to evaluate the features, as well as the total cost of ownership (tco). To get a true measure of tco, you need to evaluate not only the cost of owning the solution, but you need to factor in the cost of maintaining the solution as well. TCO becomes very important in disaster recovery solutions because many businesses don't understand the value of this solution until it is too late. Getting an accurate tco is also very difficult because many times organizations piece mail solutions, so the true cost is often hidden.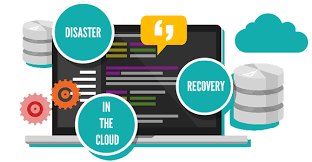 To get as accurate as you can calculating your tco, you need to consider all the following factors:
upfront costs: contract items charged even before you benefit from the solution. Can include items such as hardware, software licenses, installation of agents, consulting services, and service upgrade fees.
recurring cost: monthly or annual fees you are hit with after your solution is up and running.
additional fees: declaration fee if applicable, integration fees if applicable, recovery fees if applicable, etc.
setup time and costs: setup time and effort, testing, updating plans and business processes.
maintenance and monitoring: ongoing fees charged to you, keep in mind legacy systems have additional maintenance costs and risks that will need applied.
disaster recovery testing: this step should not be skipped for it can identify critical errors that need to be addressed, often costing more out of pocket.
Recovery point objective (RPO) and file recovery: increased recovery points can increase storage space, therefore increasing costs.
Recovery time objective and downtime costs: the longer your business is down, the more $$ it is going to cost you.
As you can see, effectively evaluating 8 different areas of costs to determine your true tco can be very difficult to do. Especially since there are not straightforward answers. There is no one-size-fits-all approach when it comes to selecting a disaster recovery solution and assigning a tco to it. You need to factor in your skills, business size and makeup, and business needs. Start by identifying technologies that will perform the specific tasks that you need to deliver backup and disaster recovery services. Then look at initial investment and ongoing costs associated with the technologies. Next, look at labor costs associated with managing the BDR solution.
You should ask many questions and rely on an expert partner to help guide you through this process. 2W Tech has IT Consultants on staff that specialize in security solutions and can help guide your business to the appropriate backup and disaster recovery solution to fit your needs. Give us a call today to get started.
Read More:
Deploying Azure Cloud Across Your Entire Network
Importance of Continued Epicor Training
Best Practices in Disaster Recovery Whitepaper
Enjoyed reading this article? Click the button below to download this asset.

Best Practices in Disaster Recovery Whitepaper
Please complete the form to download the file.