Importance of Continued Epicor Training
03/27/18
One of the most important aspects of the launch of an organization's new Epicor ERP system is the initial training of your employees on all the bells and whistles the system has to offer. The second most important aspect, of course, is ongoing training on the new system. Epicor ERP is a dynamic system that is constantly evolving to provide the best solutions for your organization. The best way to take full advantage of everything Epicor ERP has to offer is to ensure your employees know what features are at their fingertips and how to best utilize them. Don't underestimate the importance of continued Epicor training.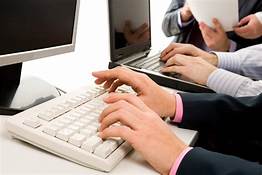 Along with learning new processes, it is vital to prevent bad habits from forming. Your organization has spent a lot of time and money implementing an ERP system, so you owe it to your company to do everything to maximize your investment. Once the ERP system is installed, most organizations are so relieved that they think their role in the ERP implementation is done. However, the best Epicor implementation success stories include auditing and continued Epicor training, two keys to maximizing the efficiency of the system.
An ERP audit will show you any areas of your system that are operating at less than 100 percent, so you can focus on fixing them up. Once these areas are identified and corrected, training should take place to ensure these systems stay functional and accurate. 2W Tech has hands-on experience with Epicor systems and brings genuine experience to your organization. Not only do we specialize in installations and upgrades, but in Epicor training and auditing, as well. 2W Tech is a certified Epicor ERP partner, so contact us today so we can help you with all your Epicor ERP needs.
Read More:
What is HIPAA Compliance?
How to Get Started with Deploying Azure Cloud
Epicor ERP 10 Deployment Choices Whitepaper
Enjoyed reading this article? Click the button below to download this asset.

Epicor ERP 10 Deployment Choices Whitepaper
Please complete the form to download the file.