IT Compliance: Added Protection Worth the Effort
09/24/18
With all of the new regulatory mandates and compliances being issued to businesses, most organizations are not happy about the extra work and money involved in getting compliant. Many still don't understand exactly what is being required of them and have taken very little steps to change that. While cost is always a valid concern, be sure to consider the long-term relief from the risk of liability for compliances and not simply the short-term costs of complying. IT Compliances are created as a means of protection for both organizations and consumers. Becoming compliant means added protection for your business, how is that not worth the effort?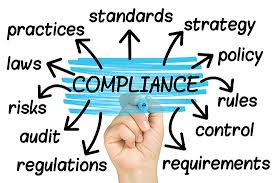 The longer a compliance is in effect, the more likely it is that you can be hit with penalties for being non-compliant. However, this doesn't mean that organizations can become complacent. Just because the authorities might not yet be ready to investigate all breaches, doesn't mean that the breaches won't be just as damaging to an organization. In today's world, there is always a cybercriminal looking to exploit a weak system. Having a security breach can be just as costly to your business as a fine or penalty for being non-compliant. Leaving your business vulnerable is a big gamble and one that can cost you your business if you are not careful.
Leadership teams need to follow a robust and simultaneous IT Compliance plan which will allow them to become compliant and use security technology efficiently to protect the personal data of customers and/or employees. The first step towards achieving compliancy is understanding that the regulations are a set of guidelines, not prescriptive rules. This is something that is causing a lot of headaches for organizations. As leadership teams bring their expertise from different departments of a business, it's more than likely there will be differences in what they interpret as a crucial to becoming compliant. IT Compliance is a continuous journey and not one that should be navigated without help outside the organization. 2W Tech is a full-service IT Consulting firm that has experts on staff that specialize in Security solutions and can help you conquer your quest towards IT Compliance.
Read More:
IT-OT Convergence in Manufacturing
Epicor is Winning Prizes and Improving Your Experience
Finding Success in the Cloud
Enjoyed reading this article? Click the button below to download this asset.

Finding Success in the Cloud
Please complete the form to download the file.