Epicor's DocStar ECM Allows For Easy Content Management
08/07/18
Keeping your organization's documents organized used to require a staff of administrative assistants to develop a complex filing system only they completely understood. Now that everything has been digitized, it's just a matter of searching for and clicking on what your employees need at any time of day, anywhere in the world. Epicor's DocStar Enterprise Content Management (ECM) solution simplifies this process for you. DocStar ECM is a scalable, strategic cloud-based tool that allows you to manage all of your content securely from capture to destruction.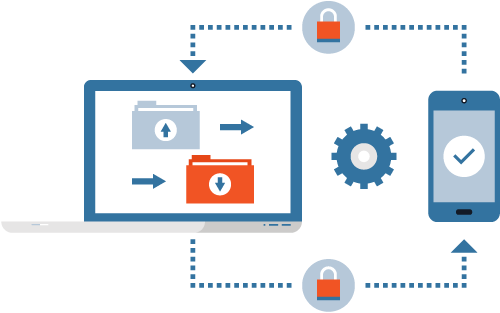 Through DocStar, you can:
Cut costs while improving productivity across your organization
Empower and energize interdepartmental collaboration
Improve content visibility to drive faster, smarter decision-making
Build better relationships with customers, vendors and employees by providing quick answers to questions
Eliminate manual document management processes with ERP system integration
Regulatory compliance and business growth demand flexibility and scalability that basic document management systems cannot support. Cloud-based DocStar ECM delivers better content management and productivity for an impressive ROI. You can capture and manage text, PDF, email, video, HTML and other documents. You also can increase accessibility and collaboration from anywhere, as well as process content quickly and efficiently with automated workflows.
With Epicor's ECM tool, your team can work smarter rather than harder. DocStar ECM lets you import any file from any device, anywhere in the world. It also lets you automatically extract and store key data with intelligent data capture, as well as create automated workflows to route documents to the right place. Users can track revisions in real-time with version control, apply records retention policies, quickly find and retrieve files, and apply robust security standards for privacy and compliance.
DocStar ECM's capabilities include:
Full integration – DocStar ECM is fully integrated with Epicor ERP and Prophet 21
Mobile content capture – Capture content from any device: MFP, smartphone, tablet or computer, in any location around the world
Intelligent data capture – Automatically extract key data to classify, match against support documents, eliminate errors and save keystrokes
Automated workflow – Create workflows with an easy-to8se design tool and automatically route documents to the right place
Version control – Track revisions for version control in real time with content check-in/check-out
Document retention – Automatically enforce document retention and records management policies
Fast, accurate retrieval – Find the content you need in just seconds through multiple search capabilities
Flexible deployment – Choose cloud or on-premises implementation
Security – Limit access to content with user-based permissions to ensure security, privacy and compliance
Electronic forms – Design forms that can be accessed from anywhere on any device at any time
As an Epicor Certified partner, 2W Tech employs the experts you need implement Epicor's DocStar content management solution. We can also implement your Epicor ERP system if you're not already set up with one. Contact us today for assistance with your Epicor journey.
Read More:
Ransomware Becomes Top Cyber Threat
SharePoint Keeps Businesses Functioning Across Platforms
Economics of Serverless Cloud Computing
Interested in reading this article? Click the button below to download this asset.

Economics of Serverless Cloud Computing
Please complete the form to download the file.