Benefits of Azure Cloud Series: High Availability, Performance and Reliability
02/01/18
Microsoft's Azure Cloud solution offers a myriad of benefits, but most notably is its high availability, performance and reliability. Azure has many built-in platform features that support highly available applications. One such feature is the fabric controller, which provisions and monitors the condition of Azure compute instances. When it detects a failure, it maintains SLAs by automatically relocating the VM instances.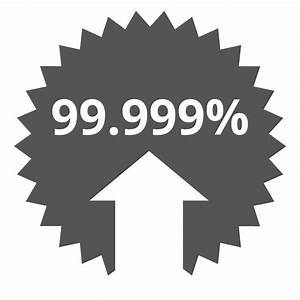 When multiple cloud service role instances are deployed, Azure deploys these instances to different fault domains. Fault domains reduce the probability that a localized hardware failure interrupts the service of an application. Azure embeds high-availability features in its other services, as well. For example, Azure Storage maintains at least three replicas of all data in your Azure storage account. It also enables geo-replication to store copies of your data in a secondary region. The Azure Content Delivery Network allows blobs to be cached around the world for redundancy, scalability and lower latency, and Azure SQL Database maintains multiple replicas, as well.
For companies looking for a holistic computing environment that lets on-premises resources and the cloud smoothly work together, provides a unified approach to management, and allows a single identity everywhere, Microsoft Azure is the solution. The cloud's enterprise credibility and consistent hybrid capability make Azure the best choice for your next cloud deployment.
2W Tech can guide your deployment of Microsoft Azure in the right direction. As a Certified Microsoft Partner with IT Consultants on staff that are not only experts in Azure cloud, but in many other cloud applications, as well, we can offer advice that can help you maximize your cloud investment. Contact us today so we can help get your organization into the cloud solution that's right for you.
Read More:
Get Started With Microsoft Teams in Office 365
How to Upgrade a Legacy ERP System
Azure Guide to Cross-Platform and Open Source
Interested in reading this article? Click the button below to download this asset.

Azure Guide to Cross-Platform and Open Source
Please complete the form to download the file.