Threat Management Services
11/05/18
Cybercrime is big business as cybercriminals are persistently using targeted malware, advanced persistent threats and zero-days to infiltrate and steal businesses most prized data assets. Layer in security product complexity, resource constraints and skills shortages, the perfect storm emerges in favor of the threat antagonists. Threat Management Services effectively prevent advanced and targeted threats designed to steal your business, customer and payment card data, while being prepared should security incidents or data breaches occur. Your organization needs to understand and manage the threats and vulnerabilities in your organization in an organized manner.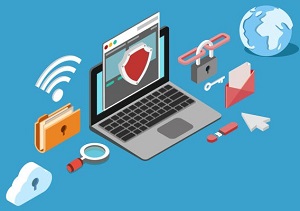 Threat management includes protection from both malicious software and attacks against systems and networks. Malware is a leading cause of identity compromise. It usually runs in the background and collects information, such as user names and passwords, and transmit them back to the cybercriminal. With stolen credentials, an attacker can access, modify, or destroy your valuable data. If the compromised account has administrative privileges, the attacker can change system or account settings and do much more damage. Thus, an important element in keeping user identities secure is protecting them from the effects of malicious software.
The best Threat Management protection includes penetration testing, application penetration testing, training and malware analysis. Give 2W Tech a call today to ensure you are protected from outside security breaches and attacks.
Read More:
Update Your Legacy ERP System Before It's Too Late
Benefits of Managed Print Services
Microsoft Azure Security, Privacy and Compliance
Interested in reading this article? Click the button below to download this asset.

Microsoft Azure Security, Privacy and Compliance
Please complete the form to download the file.