Update Your Legacy ERP System Before it's Too Late
11/01/18
Categories:
Technology moves at the speed of light, and your ERP system should be up to the challenge. Relying on a legacy ERP system could prove costly in a variety of ways. Yes, upgrading to the latest and greatest ERP system isn't free, either, but your organization can hardly afford falling behind the times and the related problems.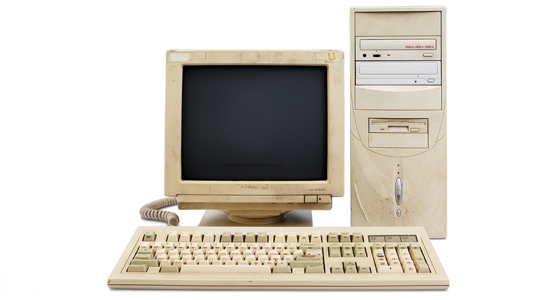 Below is a list of the issues you might encounter or already have had to deal with  by running a legacy ERP system:
Legacy ERP systems can cause critical errors in data entry and manufacturing processes: This strongly works against what modern technology is trying to achieve.
Legacy ERP systems are no longer patched, making them a security threat: Old systems are a liability due to unreliable maintenance. They don't give you the automation of processes that are necessary to protect your business and data.
Legacy ERP systems lack scalability: Because of their deteriorating functionality, legacy ERP systems often can't keep up with expanding operations. Don't let your ERP system hold back your growth.
Legacy ERP systems are unresponsive to industry changes: Many older ERP models were based on past industry expectations, so they may have to be heavily changed to meet your present needs.
Legacy ERP systems are not equipped to handle new regulations: Many industries have countless regulations they must follow with their products or services. An outdated ERP system can't serve this function.
Legacy ERP systems cost money to maintain: You can spend money on maintaining your existing ERP system, or stop hemorrhaging money and upgrade to a new system that is better suited to your present needs.
Epicor 10 has already had a few updates to its original version release. With every release, legacy systems fall further and further behind. Modern ERP systems are designed to help maximize current and sometime future technology trends. Legacy systems are not. 2W Tech is an Epicor Gold partner and one of the only partners that still work with legacy ERP systems. We can help your organization create a business plan to get you off your legacy ERP and onto the newest version. Until you are ready to do that, you are stuck in a technology rut, one that can ultimately harm your business and hinder your growth. Give us a call today.
Read More:
Benefits of Managed Print Services
Protect Your Business from Top Cybersecurity Threats
Total Economic Impact of Microsoft Azure IaaS
Interested in reading this article? Click the button below to download this asset.

Total Economic Impact of Microsoft Azure IaaS
Please complete the form to download the file.