Modern Backup Solutions
04/16/18
Technology is evolving everyday in so many different areas. Whether it be new versions of cellphones, computers, drones or cars to name a few, nothing is staying the same. In order to take advantage of the latest technological advances, you must modernize your business and the solutions you rely on to keep your business running. Today's backup solution needs to be able to not only protect and recover data quickly with next to no downtime, but also provide simple access to this data for departments inside the organization that need to utilize the data or reuse this data for various different reasons. Modern backup solutions can offer your business many benefits.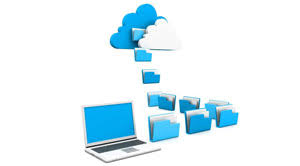 Modern backup solutions also allow for the processing of large volumes of data. You may not even be aware that many organizations outgrow their backup solutions but don't realize it until it's too late. Will you be able to stay in business if you can only recover 50% of your data? Modern backup solutions have new capabilities with what could be called a secondary storage data management.  It is the combination of the ability to create a copy of data and make it readily available and on any media type required, including the cloud.  Putting your data in the cloud gives other organizations the ability to access and use the data. By taking advantage of flexible cloud resources including storage and compute, you give your business more options.
Modern backup can provide:
Improved performance: you get more flexibility for faster and simple recovery with the capabilities such as VROs (version recovery objectives) and GROs (geographic recovery objectives)
Easier management: solutions have gotten alot easier based on a number of capabilities including design thinking UIs, virtual deployments, agentless solutions with API integration, and self-service capabilities
Cloud enablement
Enhanced business agility
Lower cost
Modern backup solutions make sense not only for offering better protection to your data at better prices, but also for the added features that can be beneficial to your business. 2W Tech has IT Consultants on staff that specialize in security solutions and can help discuss what solution is the best fit for your organization. Give us a call today.
Read More:
Microsoft Azure Compute
Key Trends of Big Data in Manufacturing
Five Myths of a Reliable Tape Backup Whitepaper
Enjoyed reading this article? Click the button below to download this asset.

Five Myths of a Reliable Tape Backup Whitepaper
Please complete the form to download the file.