Mobile Collaboration Is On The Rise
05/23/18
The rapid adoption of smart devices has changed expectations about accessibility and user experience in the workforce. The more evolved technology becomes, the greater the expectations on how it can be incorporated into all aspects of your life, business included. Mobile collaboration is the use of mobile devices and social apps to allow geographically dispersed people to work together on endeavors of all kinds. Mobile collaboration can really help organizations gain efficiency and an innovation advantage over organizations that choose not to allow it.  The ability to work from anywhere and at any time affords workers more flexibility in terms of both specific hours worked and the places they can be while they work. Happy workers = More productivity.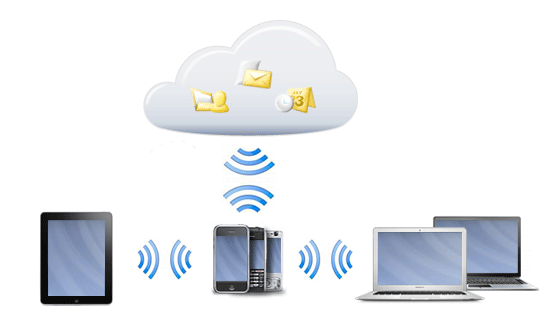 With mobile collaboration on the rise, it's crucial for mobile workers to have the ability to collaborate with other employees from wherever they happen to be at any given time. The adoption of collaboration platforms and tools should be integrated into your technology landscape to allow for safe and easy collaboration between your users. Office 365 for Business offers many collaboration tools such as Yammer, Teams, Skype for Business to name a few. Using collaboration tools without effective mobile components seem obsolete to modern users and they will quickly get abandoned. Employees without mobile devices or a true smart device can get excluded from important interchanges and be lacking in tools.
It is important that the IT department protects against your business creating silos where people use apps made for only one type of device. This can cause some users to become isolated from those using other devices. BYOD initiatives should include cross-device common app frameworks for the most important functionality, this is especially important when an organization has limited control over the types of devices chosen by their users.
Mobile collaboration can affect industries differently and within those industries, can affect each business differently. If your business can benefit from your users having access to information from anywhere, at any time, mobile collaboration is for you. Controlling the way your organization approaches mobile collaboration not only keeps you in control, it allows you to create an increasingly tech-savvy, mobile-enabled workforce. 2W Tech is a Certified Microsoft Partner and can introduce your business to the collaboration tools offered through Office 365. Give us a call today to begin maximizing your Office 365 investment.
Read More:
Epicor ERP Planning and Scheduling Solutions Help Business
Requirements to Achieve Data Integrity
Building a Business Case for Business Continuity Whitepaper
Enjoyed reading this article? Click the button below to download this asset.

Building a Business Case for Business Continuity
Please complete the form to download the file.