Microsoft Azure Adds Machine Learning Service
12/19/18
Industry 4.0 and the Digital Transformation are inspiring organizations to take their technology innovations to the next level. Machine learning has the ability to drive artificial intelligence and smart automation that organizations are coming to rely on to further their technology innovations. Microsoft Azure has added a Machine Learning managed service to its portfolio of cloud applications. To simplify and accelerate machine learning, Azure Machine Learning has been built on design principles that include offering a "familiar and rich set of data science tools" and simplified deep learning frameworks", Venky Veeraraghavan, Group Program Manager, Microsoft Azure said in a blog post.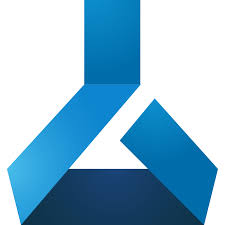 Microsoft's Azure Machine Learning service is now generally available for developers and data scientists who look for more efficient ways to build machine learning models. The Azure Machine Learning service speeds up the process of identifying useful algorithms and machine learning pipelines, which automates model selection and tuning. Azure Machine Learning also incorporates notebooks into the Visual Studio Code environment, to allow side-by-side code and data science activities, which help to make machine learning a better citizen in the Microsoft code environment.
Microsoft used its sometimes physical sometime virtual Microsoft Connect event this year to detail the next stage of development in its cloud platform's Machine Learning services. The Microsoft Azure Machine Learning service is a cloud service that enables developers and data scientists to build, train and deploy machine learning models. ​The software will reside inside Microsoft's AI and ML portfolio, which includes the firm's Cognitive Services brand and the wider Azure ML Studio. To learn more about Microsoft Azure and Machine Learning, give 2W Tech a call today. 2W Tech is a Microsoft Gold Partner and can help you further your journey with the digital transformation.
Read More:
Survey Says: Most SMEs Still Confused about GDPR
Fulfill Your Cloud ERP Vision with Epicor
Microsoft Azure Security, Privacy and Compliance
Interested in reading this article? Click the button below to download this asset.

Microsoft Azure Security, Privacy and Compliance
Please complete the form to download the file.