Increase Profitability with Epicor ERP
11/08/18
If you're not using an ERP system to boost your organization's profitability, what are you waiting for? Your competition is already ahead of you here, whether they're just getting started with their ERP journey, or are fully committed to an ERP system. It's time your organization full embraced everything ERP software has to offer, and Epicor ERP has everything you need to give your organization the lift you need through its software.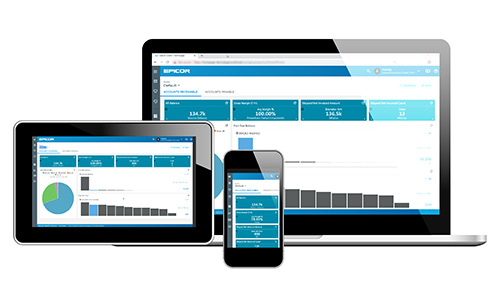 Epicor ERP software enables stronger, fact-based decisions with robust, built-in analytics to help you achieve the highest profitability possible. You can easily access critical key performance indicators (KPIs) to monitor product profitability. You also can drill into data quickly to ensure your products are price for maximum profitability and customer satisfaction. You can make informed decisions with predictive analytics that help you understand the impact of engineering changes and optimize inventory utilization.
Through its ERP software, Epicor customer relationship management function allows you to manage leads, customers, contacts and quotes from opportunity to order. For enterprise content management enables you to capture, store, manage and retrieve your documents and content any time on any device. Through planning and  scheduling, you can anticipate and respond flexibly to changes in customer demand to minimize downtime and disruption. Project management features allow you to plan and execute simple or complex multilevel project with strict costing and billing requirements.
You can manage your global workforce, from recruitment to retirement, and build a culture of growth with Epicor's human capital management capabilities. Also, you can get greater visibility into your business and make better decisions with business intelligence and analytics. For financial management, you're able to manage financial operations and gain insights into performance, expense and risk. Production management simplifies processes, reduces waste and improve your profitability, regardless of product complexity.
Organizations can coordinate service processes to provide resources and materials at the right time for the lowest cost. You can also manage all aspects of your supply chain more efficiently, from forecasting to fulfillment. Product management lets you improve collaboration between engineering, procurement, production, sales and quality assurance teams. Enterprise risk management helps you stay compliant and ensure that employees and partners are aware of noncompliance risks.
Sales management allows you to produce accurate estimates, streamline your order-to-cash cycle, and fulfill orders flawlessly. Epicor eCommerce solution offer customers a modern digital shopping experience. As an Epicor Gold partner, 2W Tech is ready to help your organization implement an ERP system that will increase your profitability. Contact us today to begin your ERP journey.
Read More:
Software Deployment and Its Advantages
Common Disasters That Strike Businesses
Finding Success in the Cloud
Enjoyed reading this article? Click the button below to download this asset.

Finding Success in the Cloud
Please complete the form to download the file.