Cybersecurity and the Role of Internal Audit
01/29/18
Most organizations are still wrapping their heads around the new compliance and regulations their business now must tackle before they are deemed non-compliant and incur penalties. All too many of these organizations are still trying to figure out where to start. Internal audit has a critical role in helping organizations in the ongoing battle of managing cyber threats by providing an independent assessment of existing and needed controls, and helping the audit committee and board navigate the diverse risks of the digital world.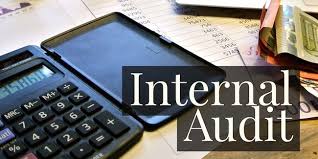 Many audit committees and boards have set an expectation for internal audit to understand and assess the organization's capabilities in managing the associated risks. An effective first step for internal audit is to conduct a cyber risk assessment, understand the findings, and then create a cybersecurity internal audit plan. The second line of defense includes establishing governance and oversight, monitoring security operations, and acting as needed. The third line of defense is the internal audit, which should play an integral role in assessing and identifying opportunities to strengthen enterprise security. Communication with the audit committee and board of directors should follow with recommendations to alleviate any potential legal and financial liabilities
There are a few quick tips to keep in mind when it comes to internal audits: involve people that are qualified and have the necessary skills and experience, evaluate both current framework and where the company is headed, make sure the internal audit is thorough and completely documented. 2W Tech has a Cybersecurity Compliance Program and would be happy to assist your business with your cybersecurity initiatives. Give us a call today to get started.
Read More:
Cybercriminals Expanding Their Footprint
How to Leverage Office 365 Collaboration Tools
Building a Business Case for Business Continuity Whitepaper
Enjoyed reading this article? Click the button below to download this asset.

Building a Business Case for Business Continuity
Please complete the form to download the file.