Benefits of the Azure Cloud Series: Security with Geo Redundancy
01/11/18
With the threat of cyberattacks increasing with every new year, there is no time like the present to improve the systems you use to protect yourself from a catastrophe. One of the many benefits of adding Microsoft's Azure cloud solution to your operations is access to the Azure read-access geo redundant storage, which provides much-needed geo redundancy in today's age.
Geo redundant storage (GRS) is designed to provide at least 99.9999999999999999% durability of objects over a given year by replicating your data to a secondary region that is hundreds of miles away from the primary region. If your storage account has GRS enabled, then your data is durable even in the case of a complete regional outage or a disaster in which the primary region is not recoverable. For a storage account with GRS enabled, an update is first committed to the primary region. Then the updated is replicated asynchronously to the secondary region, where it is also replicated.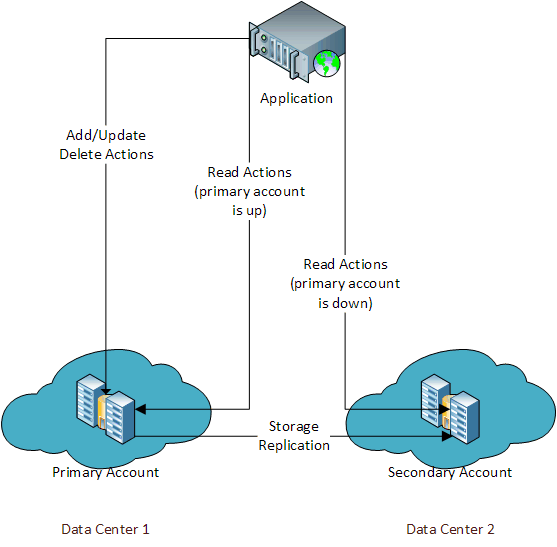 Azure's SQL Database handles the cloud's data backups through geo redundancy. It uses SQL Server technology to create full, differential and transaction log backups. These backups generally happen every five to 10 minutes, with the frequency based on the performance level and amount of database activity. Transaction log backups, with full and differential backups, allow you to restore a database to a specific point in time to the same server that hosts the database.
These backups can be used to restore a database from a specific backup stored in your Azure Recovery Services vault. This allows you to restore an old version of the database to satisfy a compliance request or to run an old version of the application.
2W Tech is a Tier I Microsoft Cloud Solutions Provider and a Certified Epicor ERP Partner. We can help manage your Epicor ERP system on the Azure cloud, so contact us today to learn more about making the switch to this solution. We also can help you run other applications on the Azure cloud as well, whether you want to start with one app or dive in head first.
Read More:
DIgital Manufacturing Trends: Big Data
Benefits of Deploying Epicor ERP with the Azure Cloud
Azure Guide to Cross-Platform and Open Source
Interested in reading this article? Click the button below to download this asset.

Azure Guide to Cross-Platform and Open Source
Please complete the form to download the file.