Benefits of Azure Cloud Series: Eliminate On-site Hardware Needs
01/25/18
As cloud computing technology continues to advance, your company's reliance on IT hardware continues to dwindle. Has it been eliminated? Not yet, of course. But the potential cost savings for your organization should be plenty of motivation to take a long, hard look at what the Microsoft Azure cloud has to offer. Countless organizations don't give their hardware and its associated costs enough consideration. Hardware and related operating and maintenance costs are things that should be closely monitored. By deploying the Microsoft Azure cloud, you can reduce or eliminate the hardware refresh cycle that your company employs annually. By eliminating having to purchase new equipment each year, you can eliminate extra labor and downtime for your staff, saving money in numerous areas of your business.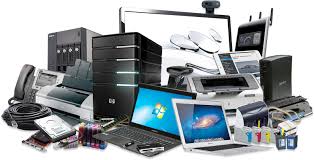 Many organizations spend more on cooling and powering their server room than they do on other aspects of their IT department. In some cases, they have way more equipment in there that is necessary for their operations. Inefficient data centers cost more. Unfortunately, oversizing is the No. 1 cause of inefficiency, leading to a higher-than-necessary total cost of ownership. Using the Microsoft Azure cloud, however, you can achieve right-sized hardware. Most on-premise storage devices have a limited amount of storage that can be added. In the Microsoft Azure cloud, data storage is virtually unlimited. Also, through the Microsoft Azure cloud infrastructure, your technology is never outdated. You can build, deploy and manage applications in the cloud without worrying about the cost of purchasing new server hardware. You pay only for the storage you use.
As a Tier 1 Microsoft Certified Cloud Solutions Provider, 2W Tech can guide you through the deployment of Microsoft Azure cloud. Contact us today to learn more about eliminating hardware through Microsoft Azure and the other benefits this cloud solution offers.
Read More:
How to Leverage Office 365 Collaboration Tools
Dangers of Running a Legacy ERP System
Azure Guide to Cross-Platform and Open Source
Interested in reading this article? Click the button below to download this asset.

Azure Guide to Cross-Platform and Open Source
Please complete the form to download the file.