2W Ideas You Can Use – November 2018
11/19/18
2W Ideas You Can Use – November 2018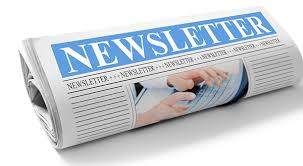 Upcoming Webinar: Introduction to Epicor Advanced Printing
Wednesday, December 5th at 1 pm EST/12 pm CST
Emailing documents from Epicor is one of the most useful features in Epicor, and one that is often underused. Join us in exploring Epicor Advanced Printing and continue going "less-paper" by automatically emailing documents such as invoices, quotes, and purchase orders.
Move away from the 3rd party products and get your documents moving more efficiently directly from Epicor. Register today for this free webinar to learn more.
---
Support for Windows 7 is Ending
All good things must come to an end, even Windows 7. After January 14, 2020, Microsoft will no longer provide security updates or support for PCs running Windows 7. But you can keep the good times rolling by moving to Windows 10.
You have questions. We have answers. Just ask.
---
Ready to Implement Epicor?
Once you have decided to implement Epicor ERP into your business, the next big decision you face is how. 2W Tech has expert Epicor Consultants on staff that have all the necessary experience to ensure your initial installation goes smoothly.  We can customize your software and guide you through the installation process until your Epicor ERP becomes the heart of your business.
Email us to learn more about the process
---
Do you need a custom Epicor report?
Portrait Job Traveler
This is the Epicor Standard SSRS Job Traveler but converted to be in a Portrait orientation instead of landscape.  It does not leverage any other functionality changes and utilizes all of the same fields/information from Epicor's data model.
The same functionality of the standard landscape report in a space saving portrait orientation.
View Portrait Job Traveler here
Visit our Report Store to view more
---
2W Ideas You Can Use is our Monthly newsletter. 2W Tech is a full-service Epicor ERP and IT Consulting Firm that specializes in the Manufacturing industry. We offer Cloud solutions, Managed Services, Security solutions, IT Infrastructure Solutions (both hardware and software), as well as specific industry solutions.