What's New in Epicor Kinetic 2021.1
05/12/21
Epicor has announced the upcoming major product upgrade of Epicor Kinetic 2021.1, with a controlled release running April-June 2021. This upgrade is a complete rebranding of the Epicor ERP solutions as Epicor Kinetic. Epicor Kinetic 2021.1 represents decades of the Epicor manufacturing expertise fully reimagined for today's modern workforce and digital business.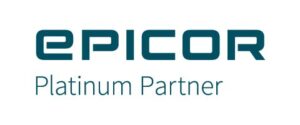 We already discussed in a previous blog, the new features and functionality to expect. You can view that here:
Kinetic is the New Name for Epicor ERP
2W Tech recommends customers follow these steps to prepare:
Epicor Cloud ERP clients will have their pilot database updated. Take some time to get familiar with the changes by using learning resources and hands-on training. You should develop a test plan and begin roll-out immediately.  The pilot database will convert to a live database June 5-6, 2021. The clock is ticking to get prepared.
On-premise and Epicor in Azure clients will get to 10.2.700 the latest but you should still start to get familiar with Kinetics. You should develop a test plan and i

dentify critical UBCs (Unique Business Components) and prep for uplift.
Epicor has resources available to help clients with the transition. 2W Tech is an Epicor Platinum Partner and have ERP Consultants on staff participating in the control release program of ​Epicor Kinetic 2021.1. Give us a call today to learn more about the upgrade process or features/benefits this new release can bring to your business.
Read More:
Ransomware Attack Shuts Down Major U.S. Pipeline