What You Need To Know About ITAR Compliance
02/19/18
If your company is involved in exporting any defense products or services, you're probably already familiar with ITAR (International Traffic in Arms Regulations). And if not, you need to get on the ball. ITAR Compliance export control laws are designed to prevent unauthorized foreign nationals from procuring any sensitive information. What makes ITAR tricky is that there is no strict definition for its compliance, other than adhering to the law. Here are the general steps:
Register with the U.S. State Department's Directorate of Defense Trade Controls
Obtain the proper licenses for the things you plan to export
Ensure your policies and procedures are compliant with ITAR requirements
Educate and train your employees on ITAR and how to keep your policies and procedures compliant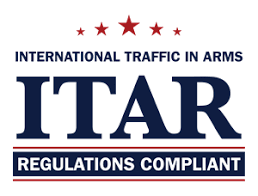 There's no such thing as third-party certification for ITAR compliance.  It is up to you to set up your systems appropriately and make sure all rules are followed. All manufacturers, exporters, and brokers of defense articles, defense services, and related technical data must be ITAR compliant. ITAR violations can result in fines of $1 million or more per violation, as well as jail time and the loss of your export license. Simply put, whatever the hassle of becoming ITAR compliant, it's considerably smaller than the consequences of not doing it. To get started on your journey with ITAR Compliance, give 2W Tech a call today and let us help assist you with our Cybersecurity Compliance Program.
Read More:
New Windows 10 Security Features: The Anti-ransomware Edition
Backup Solutions for Epicor ERP (Tune-up for Epicor)
7 Steps to a Holistic Security Strategy
Interested in reading this article? Click the button below to download this asset.

7 Steps to a Holistic Security Strategy
Please complete the form to download the file.