U.S. Manufacturing is Thriving Despite Shortage of Workers
10/09/18
As Manufacturing Day came and went last week, a common theme from leaders discussing the state of U.S. manufacturing revolved around the skills gap crisis. U.S. manufacturing has felt this pressure for a number of years, but 2018 may have brought things to a head. Jay Timmons, president and CEO of the National Association of Manufacturers (NAM); Carolyn Lee, executive director of the NAM's Manufacturing Institute; and David Farr, Emerson chairman and CEO and NAM Board chair delivered op-eds stressing the urgency of the industry's skills gap crisis. According to the Bureau of Labor Statistics, there are 506,000 open manufacturing jobs in the United States — the highest number of open jobs in the industry in 18-year history of the survey.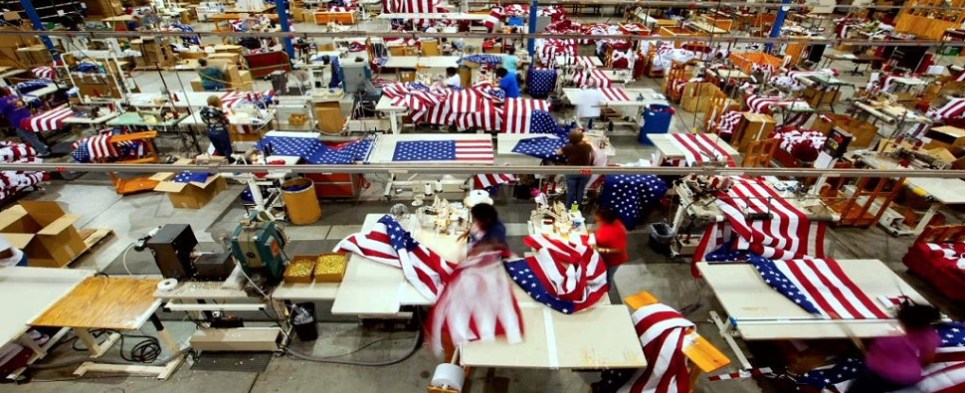 In his op-ed that appeared in the Washington Examiner last week, Farr cited additional numbers from an NAM story that found more than 90 percent of manufacturers expressing optimism about the future and about 75 expressing deep concerns about their ability to attract and retain a quality workforce moving forward. NAM believes manufacturing companies should work on recruiting the next generation of manufacturers to ensure this gap begins to shrink as soon as possible. Timmons told CNBC about the countless manufacturing facilities giving students and their parents tours of their modern facilities that include augmented reality, virtual reality, 3-D printing and other innovative technologies, breaking manufacturing's reputation as an old, stodgy career choice.
If/when these new manufacturers are hired by a company, employers ought to do everything in their power to keep them in the organization. Epicor's Human Capital Management (HCM) software can play a major role in helping organizations maintain their top talent in this competitive labor market. Through Epicor HCM, organizations can encourage employees to take ownership of their careers by self-managing goals and measuring achievements to improve satisfaction and retention. Also, Epicor HCM helps you motivate employees to excel with the insight to identify and reward high performers.
To make sure you're maximizing your human capital investment with your corporate objectives, Epicor HCM helps your business execute its growth strategy faster by leveraging best-practice tools that match qualified talent with your goals. This helps increase ROI of HR with actionable visibility into the skills your organization needs, current talent and gaps that must be filled. You also can drive out costs by digitizing processes to align, recruit, onboard, train, set goals and measure performance.
The state of the U.S. manufacturing labor pool can be daunting at times. But once your organization fills human capital needs with qualified talent, make sure you retain these key individuals — or your competition will. As an Epicor Certified partner, 2W Tech employs the experts you need implement Epicor's HCM relationship management software so you can boost the ROI on your HR asap. We can also implement your Epicor ERP system if you don't already have one. Contact 2W today for help with your Epicor needs.
Read More:
Epicor's Material Management Reports and Modules
Benefits of the Digital Transformation
Microsoft Azure Security, Privacy and Compliance
Interested in reading this article? Click the button below to download this asset.

Microsoft Azure Security, Privacy and Compliance
Please complete the form to download the file.