Epicor's Material Management Reports and Module
10/08/18
One of the most talked about features in Epicor 10.2 is the Advanced Material Management module. AMM provides the ability to electronically process move requests between inventory and shipping staging or from receiving to inventory. It also allows you to allocate finished parts in work in process or inventory. Epicor's Material Management reports offer users access to the information contained in this module. This module allows users to:
Receive and inspect incoming material.
Move finished products to inventory and purchase order receipts to inspection and to the job.
Perform material replenishment tasks.
Create sales order allocations using the Fulfillment Workbench.
Pick and ship a sales order using the Package Control functionality.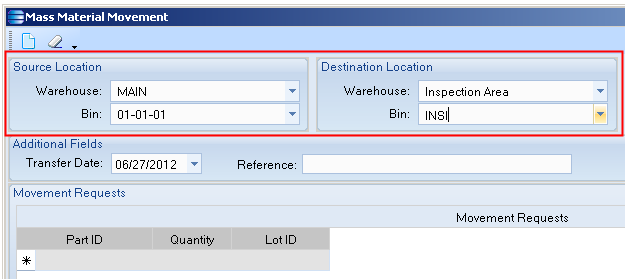 One of the challenges with the Advanced Material Management module is that the reporting that is available for users lacks in a few areas. 2W Tech has an Epicor Report Store on our website that offers customized reports that allow companies to better represent their business and the information they really need to see from the module. These are the custom Materials Management reports currently available:
Bill of Lading: Clean looking form with the proper legal documentation and knowledge of which packing slips are associated with your shipments.
Purchase Orders: Clean looking, accurate information without duplication.

 

Late Purchase Order Line Analysis: Manage Late PO Lines.  Review all lines, or run the report for individual suppliers, save as a PDF and email for updated delivery dates.  Quickly review your suppliers that require extra attention.
Daily Shipments: Daily shipment report provides details for each customer for all shipments in a defined time frame.
Our Report Store offers prebuilt customized reports designed specifically for Epicor ERP systems. All reports include logo placement and installation help. Other customizations available on request. If you can't find what you are looking for, just ask. We can customize anything to meet your needs. Visit our Report store to see more complete descriptions on which reports are currently available.
Read More:
Benefits of the Digital Transformation
National Cyber Security Awareness Month