New AI Capabilities Across Microsoft 365 to Benefit Frontline Workers
08/10/23
Microsoft has made quite the push this year with integrating artificial intelligence into their toolset. They just introduced AI tools and integrations across Microsoft 365 to help improve operations, communications, and experiences for frontline workers. According to the data released from the recent Work Trend Index, one in two frontline workers cite being burned out in their job, and 45% are likely to consider employers in the next year. Microsoft is taking steps to help these workers not feel exhausted in their job, but more give them the tools to thrive.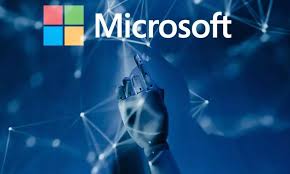 Copilot will be available across the Dynamics 365 Field Service application in both Outlook and Microsoft Teams. Frontline technicians will be able to create work orders and assign them to the right technicians more efficiently. They will also be able to see upcoming work orders, share the details and access Dynamics 365 Remote Assist to troubleshoot issues as they arise. It will also allow them to generate draft response to customer messages.
Frontline workers will also be able to better connect with colleagues using Announcement in Viva Connections to draft, schedule, and target important announcements to large groups of people. Multiple Viva Connections experiences in Teams is now available for organizations with multiple brands to create different home experiences to provide their frontline workers with a tailored experience to each brand.
Read more about Microsoft's Frontline Solutions on the Official Microsoft Blog Page.
Read More: