National Institute of Standards and Technology (NIST)
03/05/18
Another compliance that is affecting companies with their technology and security is NIST. Compliance with NIST standards and guidelines has become a top priority in many high tech industries today. The National Institute of Standards and Technology is a non-regulatory government agency that develops technology, metrics, and standards to drive innovation and economic competitiveness at U.S based organizations in the science and technology industry. As part of this effort, NIST produces standards and guidelines to help federal agencies meet the requirements of the Federal Information Security Management Act (FISMA). NIST also assists those agencies in protecting their information and information systems through cost-effective programs.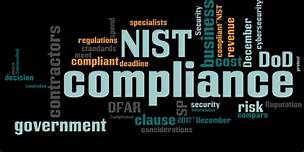 This compliance is unique in that it impacts other compliances as well. In many cases, complying with NIST guidelines will help federal agencies ensure compliance with other regulations, such as HIPAA, FISMA, or SOX. NIST guidelines are often developed to help agencies meet specific regulatory compliance requirements and there are many steps a business needs to do regardless of what type of compliance they are trying to meet. The initial benefit of NIST compliance is that it helps to ensure an organization's infrastructure is secure. You need to keep in mind that complying with NIST is not a guarantee that your data is secure.
As with every compliance, it is important to take the first step in inventorying your cyber assets to find any sensitive and vulnerable data and prioritize protection efforts around it. Compliance regulation is not something an organization can typically achieve on their own. 2W Tech's Cybersecurity Compliance Program was designed to support businesses with their compliance obligations. We work hand in hand with you to learn more about your required compliance, help obtain proper agreements, and access relevant system architecture information. Give us a call today to get started.
Read More:
Key Elements for Your Backup and Disaster Recovery Solution
Increase Profitability with Epicor ERP Software
Building a Business Case for Business Continuity Whitepaper
Enjoyed reading this article? Click the button below to download this asset.

Building a Business Case for Business Continuity
Please complete the form to download the file.