How to Maintain IT Compliance Documentation
08/13/18
Every information security and IT compliance professional knows that compliance documentation is critical to the ongoing viability of an IT compliance program. But even knowing this, many organizations fail at creating and maintaining documentation around their IT compliances. Many regulations specifically require the formal documentation of security controls and processes. Written descriptions of security controls are important to ensure continuity of compliance efforts in many organizations. This is especially important in large organizations or in case of employee turnover.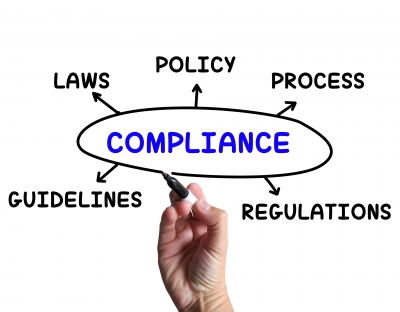 Compliance documentation first requires a list of all the control objectives mandated by the various regulations in which an organization must comply. It is also helpful to have a description of the specific controls used to meet those objectives. You should include a description of the requirement and the control, name and job title of the individual responsible, and details on the last time the control was validated. This will serve as a valuable resource for validating your ongoing compliance and will set your organization up nicely for any audits you may be subject to.
Once you have your compliance documentation created, you should conduct annual reviews of the recurring activities on the IT compliance calendar, scheduled alongside other important compliance deadlines and milestones. If you plan ahead of time, it is less likely your business will drop the ball. Once you fall behind on your documentation and compliance requirements, you often times have to scrap what you have started and start over. Your annual review needs to be conducted by a non-bias 3rd party, as the person responsible for the compliance control usually can't be impartial. You also need to make sure you do a comparison of your compliance plan with current regulatory requirements. This review is a good check-and-balance to ensure that the control requirements have not changed since the last review, and that each requirement is addressed by the IT compliance plan.
IT compliance and regulations are always changing and your organization needs to make sure that you are dedicating enough resources to ensure you are compliant. 2W Tech offers an IT Compliance Program that can help your organization step by step with meeting your compliances and creating your IT compliance plan. Give us a call today to get started.
Read More:
2W Technologies, INC Announces Microsoft Gold Certified Partnership
Azure Blob Storage Lifecycle Management Moves Your Data For You
Economics of Serverless Cloud Computing
Interested in reading this article? Click the button below to download this asset.

Economics of Serverless Cloud Computing
Please complete the form to download the file.