Focus on the Basics of Cybersecurity Prevention
10/23/18
As National Cyber Security Awareness Month presses on, one basic question may be sticking in the collective craw of IT directors and business owners alike: where do I start when it comes to cybersecurity prevention?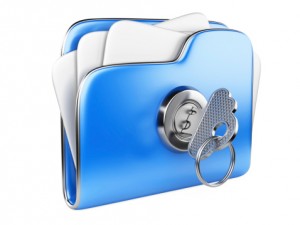 With that in mind, here's a review of basic steps organizations of all sizes in any industry can take to begin to protect their operations:
Analyze the risks your organization faces: Before you can prevent cyber attacks, you need to understand where you're vulnerable. Every business is different and will have security requirements specific to their structure and the products or services they provide. It's also imperative to understand the types of cybersecurity threats out there and which ones could target your business.
Make cybersecurity part of your organization's culture: Employees are often how cybersecurity threats infiltrate an organization. The best way to prevent these issues is by properly training all employees in good cybersecurity practices and building those practices into the company culture.
Encrypting data: If your organization stores a lot of data on customers, employees, or for other purposes, it's essential that you encrypt the data. If you're storing sensitive data and not protecting it with encryption, it's that much easier for a cybercriminal to gain access to it.
Secure your hardware: Stolen computer equipment can lead to big-time security problems. Make sure you have firm policies in place about what can and can't be done with computer hardware, and where it can be taken.
Monitor access rights: Not everyone in your organization needs access to everything on your network. Setting up an environment that controls access can help prevent employees from compromising sensitive information.
Hiring a third-party IT consultant: 2W Tech's Cybersecurity Compliance Program was designed to support businesses with their compliance obligations. Once you're in compliance with the countless regulations your business must follow, you'll be in a much more secure place with your cyberattack prevention strategy.
Developing and maintaining a successful cybersecurity prevention strategy is a daunting process. Don't go at it alone. Contact 2W Tech today to get started with your cybersecurity prevention program.
Read More:
Epicor Financial Management Reports and Module
Epicor Informance EMI Optimizes your Manufacturing Improvement Initiatives
Truly Consistent Hybrid Cloud with Azure
Interested in reading this article? Click the button below to download this asset.

Truly Consistent Hybrid Cloud with Azure
Please complete the form to download the file.