Epicor Production Management Report and Module
10/15/18
Manufacturers need a strong production control in order to have a competitive advantage. As profit margins and customers become more demanding, businesses are looking for agile solutions that can provide the infrastructure they need to respond quickly and efficiently. Epicor ERP is designed specifically for Manufacturers and during this time of the digital transformation, it's more clear now that organizations needs to choose a solution that caters to its needs. Epicor offers a comprehensive solution for make-to-order, mixed-mode, make-to-stock, engineer-to-order, and configure-to-order manufacturers; including light assembly features for distribution businesses. Modular in design, the production control suite of modules include Job Management, Lean Manufacturing, Manufacturing Execution System (MES), Quality Assurance, and Advanced Quality Management. Epicor Production Management reports offer users access to the information contained in this module.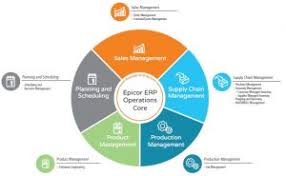 One of the challenges with the Epicor Production Management module is that the reporting that is available for users is non-customizable. 2W Tech has an Epicor Report Store on our website that offers customized reports that allow companies to better represent their business and the information they really need to see from the module. This is the custom Production Management report currently available:
Portrait Job Traveler: this is the Epicor Standard SSRS Job Traveler but converted to be in a Portrait orientation instead of landscape.  It does not leverage any other functionality changes and utilizes all of the same fields/information from Epicor's data model.
Our Report Store offers pre-built customized reports designed specifically for Epicor ERP systems. All reports include logo placement and installation help. Other customizations available on request. If you can't find what you are looking for, just ask. We can customize anything to meet your needs. Visit our Report store to see more complete descriptions on which reports are currently available.
Read More:
Microsoft Azure Disaster Recovery Solution
Business Intelligence and Analytics for Epicor ERP