Epicor ERP 10.2.2 Makes its Debut
04/24/18
For those of you lucky enough to take advantage of the vast capabilities of Epicor ERP 10.2, get ready to speed into the future of ERP software with Epicor's latest upgrade. Epicor ERP 10.2.2 is generally available now, building on the capabilities delivered with the initial version 10.2 while delivering enhancements designed to enable companies to move faster, adapt more quickly and learn more easily to support growth and innovation.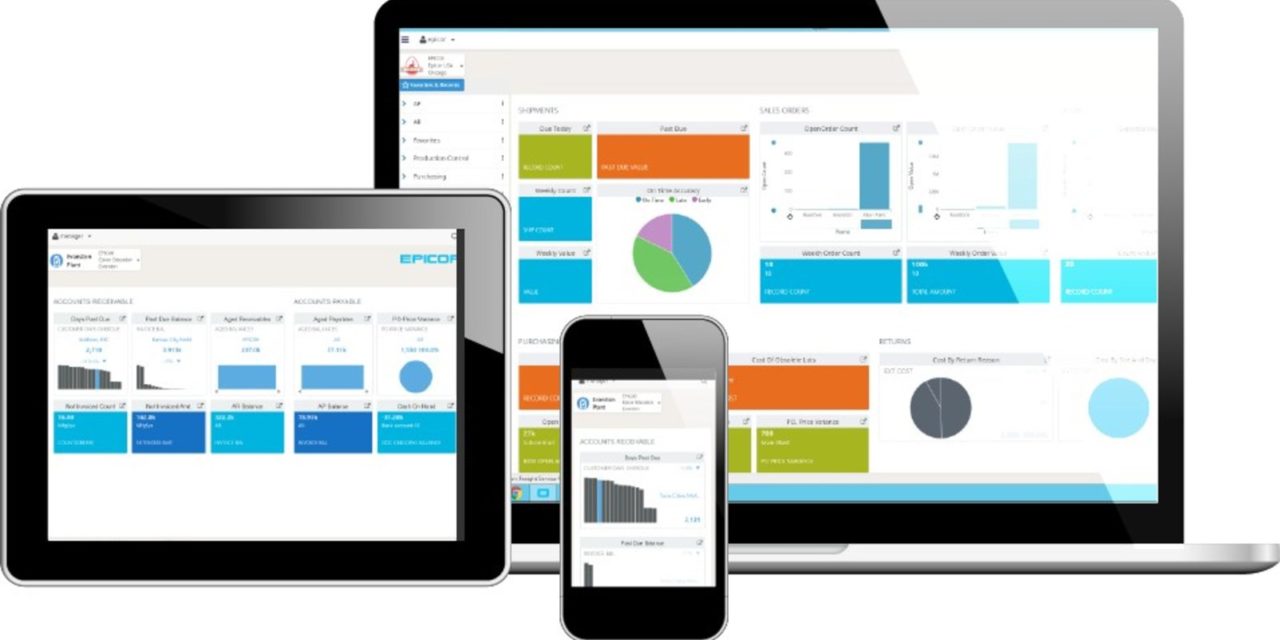 Epicor ERP 10.2.2 incorporates many enhancements throughout the ERP platform and demonstrates Epicor's continued emphasis on global capabilities, user experience, analytics, robust financial management, deep industry focus, performance and quality. Epicor Cloud ERP now supports the ability to use Microsoft Azure Active Directory Authentication for secure single sign-on. In 10.2.2, Microsoft Azure AD Authentication is available with the Epicor ERP Windows Client, Epicor Web Access, Epicor RESTful Services, Manufacturing Execution System, Handheld, Epicor Data Discovery and Active Home Page.
Compliance with new regulatory requirements and enhanced features focus on maintaining Epicor's geographic footprint in China, Colombia, Mexico, Peru, Poland and the United Kingdom. Epicor also has introduced new country-specific functionality to support Portugal, expanding its global portfolio. The Compliance Engine offers report submission tracking, along with a new Digital Certificate Store to manage certificates — including those from government entities. The General Data Protection Regulations (GDPR) requirements will benefit from support of Microsoft SQL Server Transparent Data Encryption, as it offers encryption of your entire data at rest. GDPR is a new European Union regulation that is scheduled to take effect May 25, 2018.
In Epicor 10.2.2, the core capabilities of Epicor ERP have been enhanced once again. With this version, the Epicor Active Home Page has evolved with enhanced usability features, direct access to Knowledge on Demand and the addition of the executive template including six new key performance indicators (KPIs).
Epicor invested more in the infrastructure of its Epicor Data Discovery to enable each user's enhanced access to visual information including improvements to ease of use and more robust visualization with the addition of the new Pareto and Trend-line option chart types. Epicor Data Analytics is an easy-to-use solution that takes a unique intuitive approach to lead users on a journey of discovery through large data sets contained in your data warehouse. EDA has been enhanced in Epicor ERP 10.2.2, as well.
With the 10.2.2 release, the integration between Epicor's ERP and FSA systems has been enhanced to provide better support for installation appointment and price, service vehicle to service vehicle inventory transfer, material, labor, and invoice transactions references and improvements for handling credit memos.
Transitioning to this upgrade will require plenty of know-how and experience, which is exactly what we here at 2W Technologies must offer. Considering Microsoft's Azure's cloud solution plays an even bigger role with Epicor ERP 10.2.2, we are the go-to experts to help with both your Azure and Epicor ERP needs. Contact us today.
Read More:
Cybercriminals Cashing In On Ransomware-as-a-Service
Stay Connected with Azure Networking
Best Practices for ERP Success Whitepaper
Enjoyed reading this article? Click the button below to download this asset.

Best Practices for ERP Success Whitepaper
Please complete the form to download the file.