Cybersecurity Compliance Facts and Figures
01/15/18
Fact: Do you know there are an average 201 Cyber Compliance updates per day issued from over 750 regulatory bodies worldwide? Cybersecurity compliance is still a new concept to many organizations, especially Manufacturers since it was a little slower to hit their industry. New standards and regulations are hitting daily and it's difficult for organizations to keep up on the latest and greatest. There are several Compliances that directly will affect our clients and potential clients, so there are a few new facts and figures we thought we would share.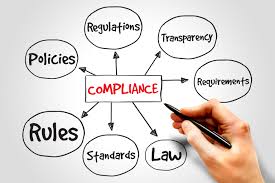 PCI-DSS Compliance:
Has grown 167% since 2012
As of December 2018, 80% of organizations are still not Compliant
Only 29% of companies are still validated 1 year after achieving compliance
Penalties start at minimum $100,000 fine per month
ITAR Compliance:
Civil fines have hit as much as $500,000 per violation
Criminal fines up to $1,000,000 and 10 years imprisonment per violation
HIPAA Compliance:
First introduced in 1996
First phase of audits didn't happen until 2011 and 2012.
Second phase of audits occurred 5 years later
2018 will bring another big shift in landscape due to the Trump Administration
SOC Compliance:
There are now 3 different types of SOC reports
One of the first Compliance that focuses on the Cloud
NIST Compliance:
This Compliance had a December 31, 2017 deadline
Penalty for Non-compliance is removal from the DoD approved vendor list. So basically, you get blacklisted from any government related job.
GDPR Compliance:
Deadline for compliance is May 25, 2018
US Companies are expected to spend between $1-10 million to meet this compliance
EU is predicted to collect $6 billion in penalties from non-compliant companies the first year alone
If you take anything away from the above facts, it probably should be the number of fines and penalties organizations could be facing for being non-compliant. The above are just 6 compliance mandates, out of several that each business will be up against. Now is the time to begin taking Cybersecurity Compliance serious, if you haven't yet.
2W Tech's Cybersecurity Compliance Program was designed to support businesses with their compliance obligations. Most organizations must abide by and maintain a standard for controls that safeguard the confidentiality and privacy of information stored and processed. We work hand in hand with you to learn more about your required compliances, help obtain proper agreements, and access relevant system architecture information. 2W Tech's Cybersecurity Compliance Program helps your business gets certified by providing many related services. Give us a call today to learn more.
Read More:
Microsoft Teams: The Hub for Teamwork in Office 365
Digital Manufacturing Trends: Big Data
7 Steps to a Holistic Security Strategy
Interested in reading this article? Click the button below to download this asset.

7 Steps to a Holistic Security Strategy
Please complete the form to download the file.