Challenges of Manufacturing Compliance Management
07/30/18
Organizations are being faced with challenging compliance risks and regulatory requirements. Manufacturers employ a high number of employees, their facilities usually spread across multiple locations and their operations are highly interactive and regulated, and involve multiple processes and people. Adding to the normal challenges of running a business that size, with many multiple faucets, are the multitude of regulations that must be understood and managed. It takes efforts from all employees, from the shop floor all the way up to the executives, to achieve regulatory compliance. In order to meet and achieve compliance, your organization needs to have a compliance plan in place.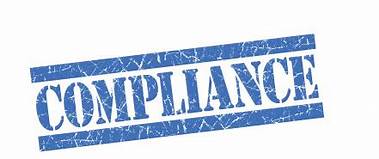 This plan should include:
Code of conduct. This is where your organization sets the tone of expected character and behavior, core policies and ideals of the organization.
Risk Assessment. An assessment of organizational risks defined by industry, regulatory environment, locations, applicable policies, training, third party risks and other factors.
Automation. Ability to create an automated policy management solution that enables the creation, management, auditing and distribution of critical policies across the organization
Role-specific training. Compliance training that aligns people to organizational ideals and risk-based approach.
Incident Reporting. Ideally anonymous way for employees, third party vendors and other stakeholders to report ethics and compliance violations for administrators to see and act upon.
Third Party Management. Risk management solution that aligns third parties to the conduct and compliance requirements of the organization and delivers automated, centralized management of the on-boarding, screening, risk-based monitoring and administration of third party engagements.
Compliance management is a difficult task for any organization. Understanding all the compliances your business must be in line with, as well as the process of achieving the compliances is just as difficult. This difficulty multiplies for manufacturers. Don't go at this alone. 2W Tech has a program that helps Manufacturers with their compliance regulations. Give us a call today to help ensure your compliance plan is created, implemented and ongoing.
Read More:
Data Sync Anywhere in the World with Microsoft Azure
Manufacturing on the Rise With Help of IoT
Total Economic Impact of Microsoft Azure IaaS
Interested in reading this article? Click the button below to download this asset.

Total Economic Impact of Microsoft Azure IaaS
Please complete the form to download the file.