Can Your Organization Recover from a Disaster?
12/04/18
No business is completely immune to disasters, and that's why we here at 2W Tech constantly blog about how to defend against the unthinkable. However, no defense plan is perfect, so you might find your organization picking up the pieces of your operations after a disaster strikes. In the event of a catastrophe, are you certain your business can bounce back? How can you know for sure that you'll recover?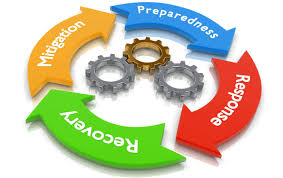 Here are some handy tips to make sure your business can return to normal after a disaster:
Determine your backup and access plan: Coming up with a process for protecting your records and data is a key step. Be sure to make copies of vital records and the most important documents, and store them electronically and safely in cloud-based storage. Be sure to schedule tests of your backup data for employees to ensure the files are complete and easy to access.
Relying on DRaaS: One option for cloud-based storage in the event of a disaster, if everyday cloud storage isn't right for you, is Disaster Recovery-as-a-Service (DRaaS).
Stay connected: Many businesses require only connectivity to operate rather alternate facilities and sites. By building a plan that organizes your employee teams into equivalent virtual teams, you can implement a disaster recovery plan by providing connectivity to company data and apps that employees can access from their home internet connections.
Disaster recovery plans are only useful if they can get your organization up and running again. Make sure they can accomplish your goals long before a catastrophe occurs. 2W Tech is a full-service IT consulting firm that has Security experts on staff to help with your security solutions. Give us a call today for help with your disaster recovery plan and regularly scheduled testing.
Read More:
Security Breach: Assume You Are Compromised
Epicor's Informance EMI Keeps Your Lean
Economics of Serverless Cloud Computing
Interested in reading this article? Click the button below to download this asset.

Economics of Serverless Cloud Computing
Please complete the form to download the file.