Benefits of Cloud ERP Integration
06/07/23
Cloud ERP integration is the process of connecting various cloud-based software applications within a business to its ERP system to create a unified, integrated solution. It is essential for businesses looking to optimize their operations by helping avoid manual data entry and save time, reduce errors, and gain real visibility into their operations.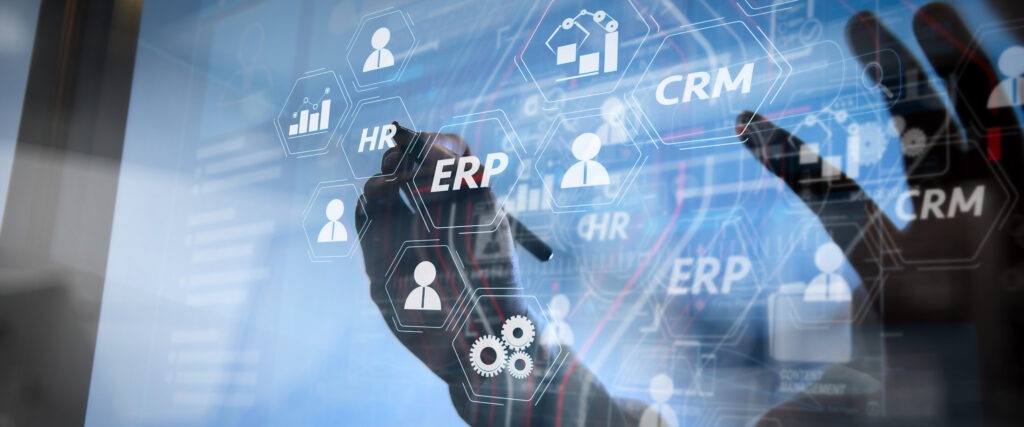 Cloud ERP Integration can offer a business numerous benefits including:
Continuous Innovation: Makes upgrades easier, ensuring a business can take advantage of the newest features and functionality
Lower costs: Integrating cloud ERP can help reduce manual data entry, eliminates errors, and streamline processes which can lead to lower operational costs and labor costs
Faster deployment: Integrating systems makes it easier to deploy new software, reducing time and costs of implementation
High flexibility: Businesses can customize their software systems to optimize their processes and operations
Improved ROI: This can be achieved by reducing manual processes, improving accuracy and efficiency
Simplicity and automation: Streamlining systems simplifies processes
Real-time information: By connecting software systems, a business can achieve real-time data insights
Increased security: Security solutions can be applied to the integrated solution, offering better protection of sensitive data and information from cyber threats
2W Tech is an Epicor Platinum Elite partner and have been working with Epicor solutions for over 30 years. Our team of ERP Consultants can work with your business to develop a cloud ERP integration strategy beginning with an assessment, all the way to implementation completion. Give us a call today and begin integrating your other software solutions with your Epicor Kinetic ERP system.
Read More:
Copilot in Power BI Coming Soon