2W Ideas You Can Use – June Edition
07/02/18
2W Ideas You Can Use – June Edition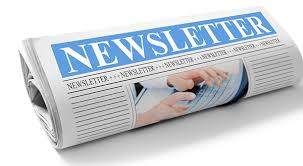 Webinar: IT Compliance – You Are Not In This Alone
Join us for our next webinar:
Wednesday, July 25th at 1 pm EST/12 pm CST
Recent regulations have required many organizations to meet compliance standards for a variety of different reasons. Chances are your company is or will be included in these regulations and will be required to comply. Many companies are unprepared or don't understand what is being asked of them to do.
Failure to comply or adequately answer the questions at hand, may cause:
a. Fines
b. Loss of customers
c. Loss of suppliers
Engaging early can save you time and money in the long run.
Spend 45 minutes with 2W Tech and learn how to take the first few steps towards being IT Compliant.
Register now
---
2W Tech is now a Microsoft Gold Partner
Microsoft Gold Partner status is the highest level of partner distinction. 2W Tech's team of experts has earned special recognition for deep knowledge and experience helping clients maximize the value of their Microsoft cloud and on-premises investments.
Contact us today if you need help with:
Microsoft 365
Office 365
Microsoft Azure Cloud
Business Intelligence
SharePoint
Microsoft Licenses/Subscriptions
Click here to email us if you need Microsoft Services.
---
Epicor Report Store
Click here to visit our report store to learn about the different customized Epicor reports

Daily Shipping Report
Daily shipment report provides details for each customer for all shipments in a defined timeframe. 
This Daily shipment report allows an organization to review all items shipped with quantity and prices attached to it. It also provides a recap of all shipments for individual customers.
Designed for Epicor ERP 10.
Learn More Here
---
Does Your IT Compliance Have You In a Panic?
Have you received a Gap Analysis spreadsheet from a partner or client that needs completed to determine if you are IT Compliant?
Many companies are unprepared for IT Compliance or don't understand what is being asked of them to do. In an attempt to complete their Gap Analysis report, companies try to self-assess their systems and often find holes or issues they didn't know existed within their network.
If you need help filling out your Gap Analysis, testing your network, or correcting existing infrastructure problems to help you become IT Compliant, email 2W Tech. We will help walk you through the process and streamline your path towards reaching compliancy.
---
2W Tech is Now on YouTube
2W Tech has recordings of past webinars that we have conducted on various technology topics. We decided to make these easily accessible since they contain some great information and advice. Visit our channel to view webinars on these topics:
---
2W Ideas You Can Use is our Monthly newsletter. 2W Tech is a full service Epicor ERP and IT Consultant. We offer Project and Managed Services, IT Infrastructure Solutions (both hardware and software), as well as specific industry solutions. If you are interested in any of these services or need help with your Epicor or IT systems, let us know. We are happy to help.