What is Cloud Governance and Why is it Important?
09/05/23
As more organizations adopt the cloud, safety is usually one of the top concerns in this journey. How will an organization effectively and safely use the public cloud? Cloud governance is the process of managing the use of cloud services for an organization. It involves rules and policies around how the organization not only operates in the cloud but achieves compliancy in doing so.
Because the cloud is so expansive, cloud governance must consider finance, operations, security and compliance, data management, application performance, assets, configurations, and more to ensure organizations can maximize the benefits of the cloud, while being responsible and secure.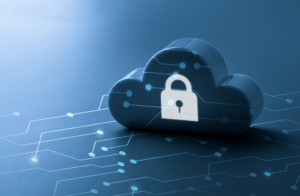 Many organizations are adopting cloud because of the agility and speed to innovation it grants them, but it presents new risks that cloud governance can help mitigate. Cloud governance is an organizational discipline, not a technology. It is important for businesses because it allows organizations to gain control of their IT infrastructure, which for every business looks a little different. It can be a complex mix of cloud-based and on-premises architectures, or a simpler mix of the two. Applying rules and guiding principles, a business can enable IT modernization and cloud migrations, while accounting for critical security and compliance risks.
Cloud governance impacts organizations in a few ways:
Simplifies operations by applying one policy to govern your technology
Unified data
A lone source of truth
Ensures cloud usage aligns with business objectives
Reduces administrative overhead
Improves cloud security issues
Cloud governance is not easy due to the enormous number of areas to cover. It is even more challenging in highly regulated industries because of the need to adhere to multiple frameworks. It can be overwhelming to develop and implement a comprehensive governance strategy, so we recommend not tackling this job alone. Let the expert team at 2W Tech help.
Not only are we one of the most innovative Microsoft partners, but we also have a team of experts that specialize in the Microsoft Azure cloud. Let our team help you ensure you are maximizing the benefits the cloud can bring to your business, while also ensuring you are doing it as safe and secure as possible!
Read More: