Net Zero Carb Emissions Driving Cloud Adoption
09/15/23
Epicor released their Industry Insights Report earlier this year and I happened to give it a re-read recently. It got me thinking about cause and effect. Cause and effect are the relationship between events or things, where one is the result of the other. Governments all over the world are committed to achieving net zero carbo emissions by 2050. This is pushing businesses that make, sell, and move products to re-evaluate their supply chains to meet current industry expectations.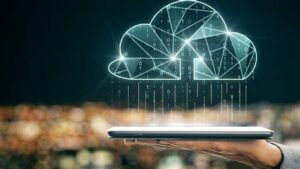 This shift is significantly impacting manufacturers and essentially forcing them to implement cloud-based MES and ERP systems. This is the best way for them to maintain compliance with net zero legislation, while maintaining a profitable business model.  Businesses are having to move off their legacy system and on-premises hardware to adopt cloud.
According to the Industry Insights Report, most enterprises in automotive, building supply, distribution, manufacturing, and retail industries are more likely to use a hybrid cloud ERP solution. 96% of those surveyed are using some form of cloud ERP, and 46% are either primarily or entirely on the cloud.
Cloud ERP allows a business to diversify their capabilities with minimal disruption and lower on-site energy consumption for more sustainable and cost-effective operations. This also supports more sustainable hybrid working practices by enabling workers to easily monitor all warehouse and production processes from anywhere with an internet connection.
In this case, zero carb emissions pushed organizations towards cloud adoption maybe quicker had they not had to start adjusting. Cause and effect play a huge role in the technology decisions we make. If you are continuing to push forward and make improvements in your business, technology will continue to evolve to support your business initiatives.
Read More: